Samsung SDI to abandon development of hydrogen fuel cells
April 28, 2016
Samsung SDI to focus exclusively on batteries, moving away from fuel cells
Samsung SDI has announced that it will be shedding its fuel cell development program, which it claims has become too expensive to be considered viable. After the program is let go, the company will realign its focus, committing more of its resources to what it has been successfully doing for the past several years — developing batteries for a variety of different sectors. In order to focus more heavily on developing these batteries, the company will no longer be developing hydrogen fuel cells in any way.
Fuel cell market is no longer attractive to Samsung SDI
According to Samsung SDI, the outlook of the fuel cell market is not as attractive as it had been in the past. This is due to numerous factors, but the high cost of hydrogen fuel cells and the lack of comprehensive hydrogen infrastructure are among the factors that makes fuel cells less viable when compared to batteries. Samsung SDI believes that batteries are the better option in the transportation space and will be focusing on developing new solutions from now on.
Company to invest more than $2.5 billion into battery technology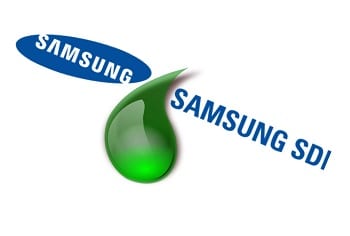 The company plans to sell off all of its fuel cell related equipment. After this equipment is sold, the company will invest more than $2.5 billion into the development of batteries to be used in electric vehicles over the next five years. Samsung SDI plans to become the world's largest battery supplier for clean vehicles by 2020.
Fuel cells may be losing momentum against batteries
Clean transportation is gaining momentum throughout the world, especially as countries begin to reduce emissions as a way to mitigate the impact of climate change. Clean vehicles produce no harmful emissions, and most of these vehicles are powered by lithium-ion batteries. Hydrogen fuel cells are becoming a popular option in the clean transportation space, but these energy systems are more expensive than batteries and they do not have the benefit of an expansive infrastructure as batteries do.