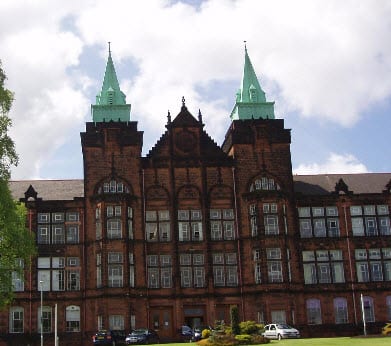 Scotland to host World Hydrogen Technologies Convention
September 17, 2011
Scotland's University of Strathclyde is hosting the fourth World Hydrogen Technologies Convention this week.
The convention will bring together academics from around the world as well as leaders in the alternative energy industry. Together, these experts will examine the various aspects of hydrogen fuel. The primary goal of this year's convention is to identify ways to create a hydrogen-based economy that is completely sustainable.
Scotland is one of the nation's leading the charge toward hydrogen fuel, which is somewhat ironic considering that the nation currently generates more wind energy than it can feasibly use. At the convention, Scottish researchers will explore ways to utilize excess wind energy to power hydrogen fuel cells. This will be one of the first times a wind-powered fuel cell will be attempted and, if successful, will show that fuel cells work remarkably well with other sustainable fuels.
Establishing a hydrogen fuel infrastructure will also be a topic which will receive a great deal of attention.
With many of the worlds most prolific automakers gearing up to launch hydrogen-powered cars in the coming years, an infrastructure is fundamental to the success of hydrogen as a viable fuel. Europe's, indeed the world's, infrastructure is on the verge of nonexistence, and efforts to establish one have only recently been taken with more seriousness.
Alternative fuel conventions such as the one being held in Scotland have been fruitful in the past. Time will tell what new innovations are born from this latest gathering.