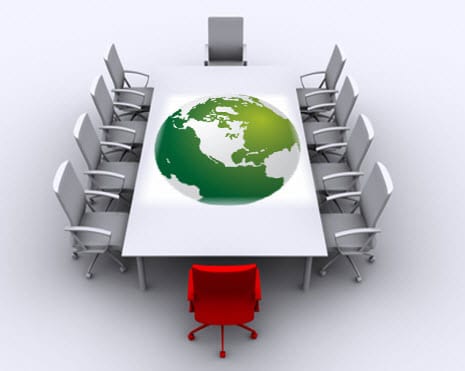 Senate Fuel Cell and Hydrogen Caucus revived
August 2, 2012
Senators come together to re-launch hydrogen advocacy group
U.S. legislators are beginning to show more support for hydrogen fuel, citing economic prospects and new energy standards. Recently, a number of Senators convened a meeting that would set the framework for reviving the Senate Fuel Cell and Hydrogen Caucus. The Caucus was first established in 2010, but quickly fell into obscurity due to the federal government's overwhelming disdain for fuel cell technology. This opinion of fuel cells has changes in just two short years, creating an opportunity for the Caucus to return.
Caucus to be comprised of 40 members and chaired by Senator Joe Wilson
The Senate Fuel Cell and Hydrogen Caucus has been officially revived thanks to the actions of a handful of senators. The Caucus, which has adopted a more progressive stance on the promotion of hydrogen fuel and fuel cell technologies, will be comprised of 40 members. Senator Joe Wilson of South Carolina will chair the Caucus. The group is designed to be bipartisan, bringing together legislators from all political backgrounds to examine the viability of fuel cells and promote the use of hydrogen fuel.
Senate Fuel Cell and Hydrogen Caucus welcomes by fuel cell industry
The official re-launch of the Caucus, which was held in Washington, D.C., featured a number of leaders in the fuel cell industry. These leaders welcomed the Caucus as a positive advocate for hydrogen fuel. The South Carolina Hydrogen and Fuel Cell Alliance, one of the strongest advocates for hydrogen fuel in the country, believes that the Caucus is a promising sign that those in the federal government are ready to promote the adoption of this particular form of alternative energy.
Group to promote the adoptions and development of fuel cells
The Senate Fuel Cell and Hydrogen Caucus will focus on the various aspects of hydrogen fuel and its applications. The fuel has becoming quite popular in the auto industry, with many automakers believing it to be the future of transportation. On the industrial level, fuel cells have been in use for several years. The Caucus will promote the continued use of fuel cells in these two sectors, as well as encourage the development of new fuel cell technologies.
Related article(s) and resources:
http://green.autoblog.com/2012/07/30/u-s-senate-brings-fuel-cell-and-hydrogen-caucus-back-to-life/