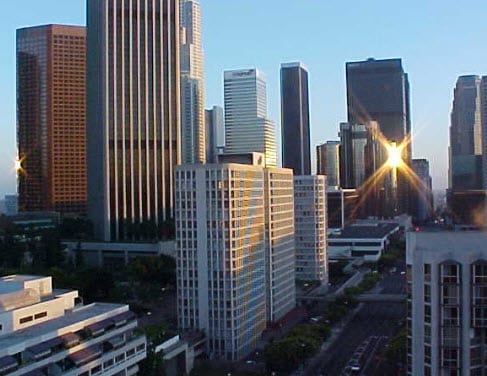 Solar energy from a new source for Los Angeles
November 26, 2012

Los Angeles to receive solar energy from Moapa Band of the Paiute
California has long been known as a beacon of alternative energy for the U.S., but its largest city, Los Angeles, has heavily relied on fossil-fuels. That may change, as the City Council has approved a new purchase agreement with K Road Moapa Solar, a solar energy project located in the Moapa Band of the Paiute in Nevada. The agreement encompasses a 25-year deal that will funnel clean electricity to Los Angeles. The deal could have major economic implications for both Los Angeles and the Moapa Band of the Paiute.
Solar energy system located on sovereign territory
The solar energy system will be located on tribal land and work to produce electricity is currently taking place. The project was built to spark economic activity in the region, a boon for its native peoples and communities. Because the solar energy system is located on sovereign territory, the economic benefits that could be attained through the deal with Los Angeles will be enjoyed directly by the Moapa Band of the Paiute rather than the state of Nevada.
City to receive more than 606,000 megawatt-hours of solar energy annually
The Los Angeles Department of Water and Power expects more than 606,650 megawatt-hours of electricity to be delivered from the solar energy system each year beginning in 2015. This is enough energy to power more than 118,000 average homes in Los Angeles. The Los Angeles City Council has agreed to pay $64 million annually for the clean electricity. The Los Angeles Department of Water and Power will be responsible for the establishment of a 5.5 mile transmission line that will be used to deliver the electricity to the city's energy grid.
K Road Power to establish system in phases
Though the solar energy system has been not been generating electricity, the project is on the fast track to being completed. K Road Power, the group behind the project, has plans to establish the solar energy system in three phases. Once the project is fully completed, which is expected to occur in 2015, it will be able to provide energy to Los Angeles.