Solar energy is finding support among homeowners in Australia
June 18, 2015
Australian homeowners and businesses are showing strong interest in solar energy
Solar energy is gaining ground in Australia, despite lacking support from the nation's government. In Australia, the large-scale renewable energy industry has come to a standstill, with government support being decreased and investors showing a lack of confidence in the sector as a result. Small-scale energy projects, such as household energy systems and those used by businesses, are beginning to gain significant momentum, however. In the coming years, small-scale solar energy systems are expected to become more popular throughout the country.
Nearly 12,000 photovoltaic systems installed on home and business rooftops in May
According to information from Green Energy Markets, rooftop solar energy installations are taking off in Australia. In May of this year, 11,885 of these systems were installed throughout Australia. In the first five months of this year, more than 62,000 of these systems were installed on the rooftops of homes and businesses. Approximately 300 megawatts of these solar installations are not in operation in Australia, with homeowners in Queensland leading the way in terms of rooftop installations.
Solar energy offers homeowners and businesses a chance to save money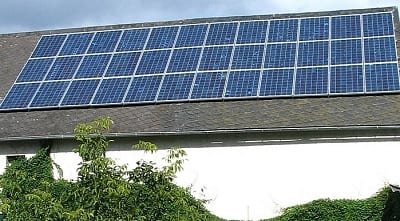 Homeowners have been showing strong interest in solar energy because of its economical nature. While home-based solar energy systems can be expensive to install, they can save homeowners a significant amount of money and allow them to rely less heavily on established energy grids. This is also an attractive aspect for businesses that want to reduce their energy expenditure. For homeowners, companies that specialize in installing solar energy systems often offer leasing programs that can mitigate the initial cost of installing new technologies.
Lack of government support is not derailing the growth of residential solar energy
Australia had shown strong interest in renewable energy in the past, but the support the government has shown for clean power has diminished over time. Australia remains an attractive solar energy market, however, especially for developers that specialize in residential energy systems. Solar is likely to continue seeing strong growth in the residential sector, especially as photovoltaic technology becomes less expensive.