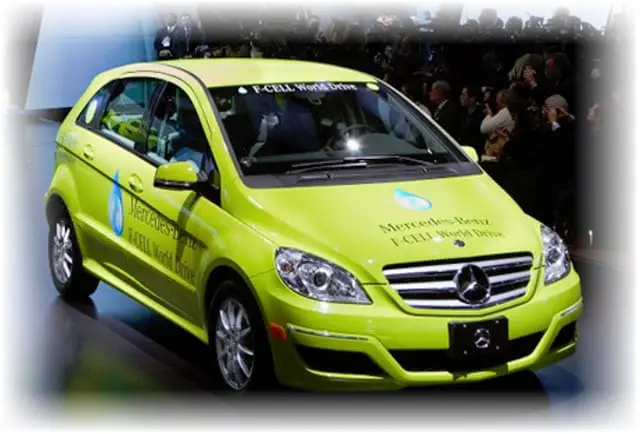 The end of the tour is just the beginning for the eye catching Mercedes F-Cell B-Class
May 1, 2011
The Mercedes-Benz hydrogen powered world tour is nearing its end.
Mercedes has already three of the F-CELL B-Class vehicles through Europe, America and Australia. The manufacturer is hoping that the tour will prove the viability of hydrogen powered vehicles and show that fuel cells are ready for commercial consumption. Now the fleet is moving into Asia after completing the Australian leg of their journey.
The F-Cell B-Class cars arrived in China in time for the Auto Shanghai show, where Mercedes showed off their hydrogen technologies to crowds. After departing, the fleet took a route that will take them through Kazakhstan and Russia before heading back to Germany, where the tour originated.
The car's venture through the Australian outback is considered its greatest challenge, and one that it overcame with little difficulty. Australia is home to some of the most unforgiving terrain in  the world and the vehicles performed well throughout the journey, only having to make brief stops to refuel or fix minor mechanical problems.
The F-Cell's are accompanied on their tour by a film crew and two large tanker trucks that provide the vehicles with their hydrogen fuel.
While Mercedes is turning heads with their world tour, there are still several barriers preventing hydrogen fuel cells from being incorporated into society. The lack of a fuel infrastructure capable of supporting a massive amount of hydrogen powered vehicles is one of the most daunting challenges facing fuel cells today. Before they can become commercially viable, an infrastructure must be in place.
The world tour is scheduled to come to an end early in June and the fleet is well on their way to keeping up with that timeline.