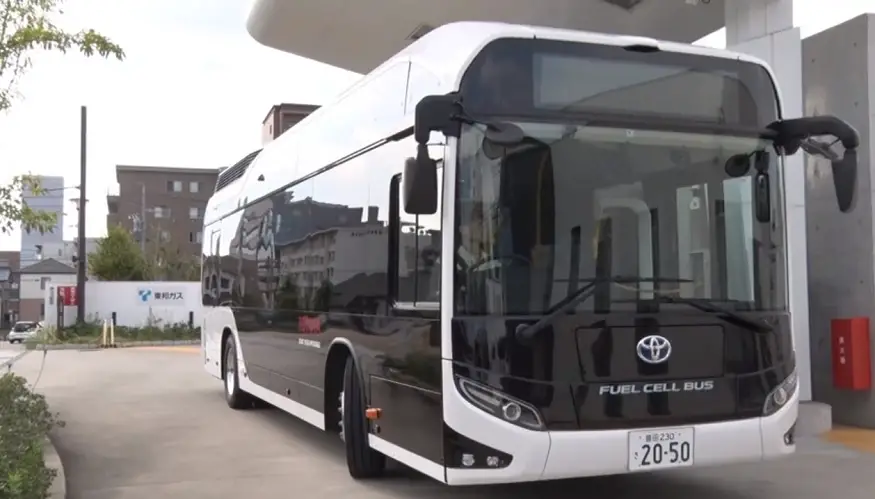 Toyota fuel cell buses expected to be big seller of hydrogen at 2020 Tokyo Olympics
September 20, 2019
Toyota plans to roll out 100 hydrogen fuel cell buses at the 2020 Tokyo Olympic Games.
Toyota fuel cell buses are likely to be the clean transportation to take center stage at the upcoming Summer Olympic Games in Tokyo. The Japanese automaker intends to roll out 100 of these buses at the event to shuttle visitors between venues.
The buses will likely be the company's best bet to gain wider acceptance of hydrogen-powered vehicles.
According to a report from Reuters, Toyota hydrogen fuel buses will represent the automaker's best bet for wider acceptance of hydrogen power. In spite of Toyota's efforts of throwing support behind the hydrogen transportation industry for years, so far, the technology has yet to emerge from the shadow of electric vehicles (EVs).
The number of electric cars on the roads increases ever year and even Toyota is continuing its efforts to accelerate its own electric vehicle development. Still, its plans to promote hydrogen with its exclusive Olympic "mobility" sponsorship deal, reveals that Toyota is clearly determined to continue backing hydrogen technology.
Be that as it may, the company has sold fewer than 10,000 of its hydrogen-powered Mirai to date. This isn't a very impressive number considering the sedan first launched five years ago. In comparison, Tesla has sold 25,000 of its all-electric Model S sedans in the car's first year and a half on the market.
The lack of Mirai sales says a lot about the current state of the hydrogen transportation industry and the many challenges it faces. Presently, there are an insufficient number of refueling stations and consumers worry about resale values. Furthermore, it doesn't help that people are concerned about hydrogen safety after two explosions occurred this year, including a tank blast in South Korea in May and one at a hydrogen station in Norway in June.
"Hydrogen still has this image of being dangerous – that it might explode – and our aim with the Olympics is to erase this image," Masaaki Ito, Toyota's general manager of its Olympic and Paralympic division, told Reuters.
There may be more Toyota hydrogen fuel buses on the roads in the future than hydrogen cars.
Many proponents of hydrogen-powered transportation feel that, in terms of profit, the clean technology makes more sense for larger vehicles, such as buses, big rigs, delivery trucks, trains, etc. One of the reasons is that, compared to cars, buses and trains, for instance, have fixed routes. This makes it easier to plan the necessary fueling stations to provide these vehicles with the support they need.
What's more Japan is falling notably short of its hydrogen goals that it made three year ago, which included plans to have 40,000 fuel cell vehicles on its roads and 160 hydrogen fueling stations in operation by 2020. Today, there are only 109 stations and a mere 3,400 fuel cell vehicles have been sold in the country.
One of the biggest setbacks has been the stations, which are necessary for the cars to have any chance of gaining widespread adoption. However, one of the major challenges is that compared to gas stations, hydrogen stations are not as easy to build and they cost five times more. Additionally, they require a lot of land, due to strict safety regulations.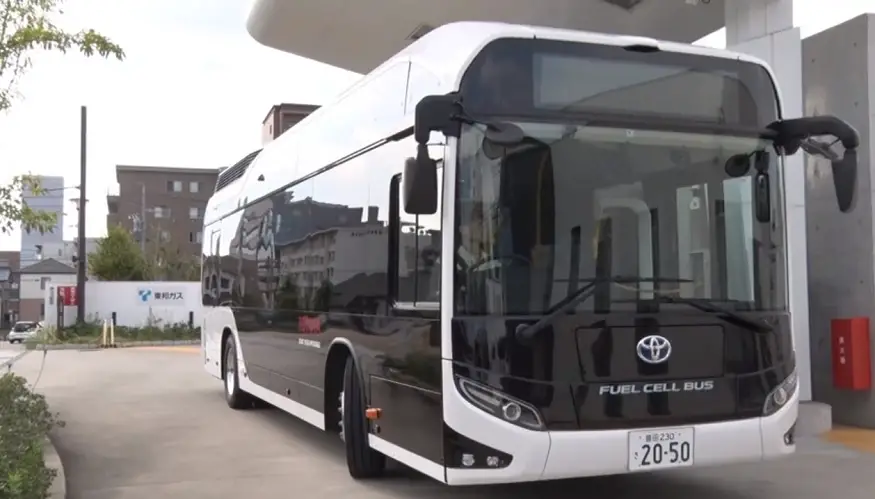 That being said, as for the Tokyo 2020 Olympic games, in addition to the 100 Toyota hydrogen fuel buses, the Tokyo 2020 Olympic Games will also have 500 Mirai sedans that will transport official between venues.