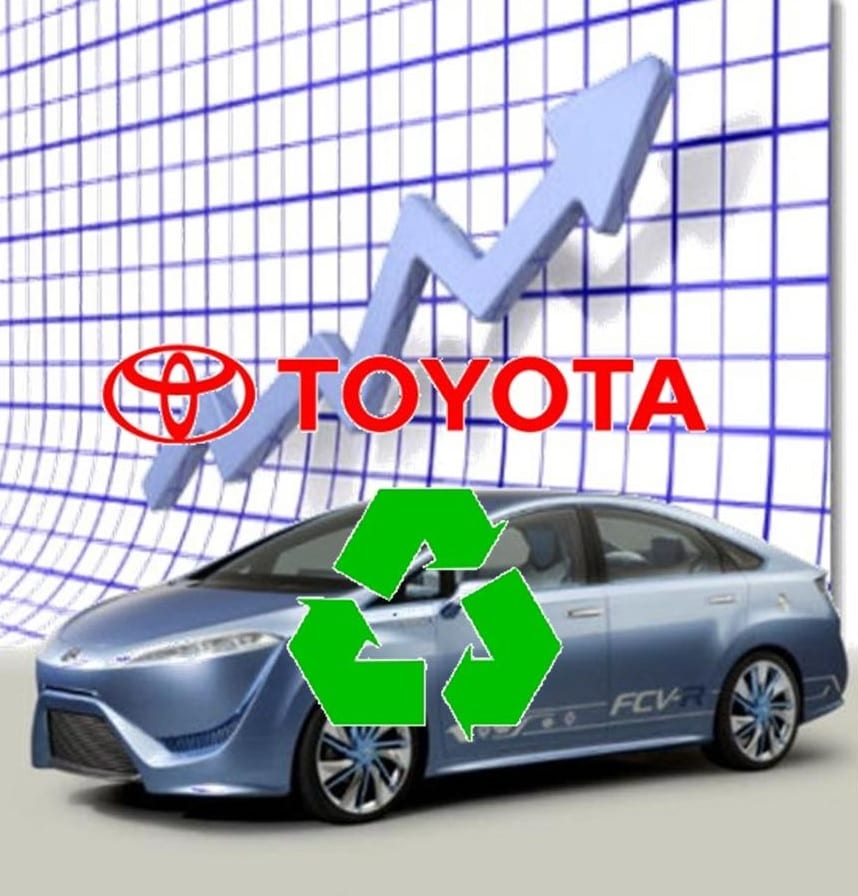 Toyota has big plans for hydrogen fuel
June 19, 2013
Hydrogen fuel continues to win the attention of the auto industry
Hydrogen transportation is on the horizon, which means that many companies within the auto industry are beginning to voice their views on the potential future of vehicles. Toyota is one such company, and one that has extensive experience in the matter of combining renewable energy with transportation. Toyota is often heralded as a pioneer in clean transportation for its Prius line of vehicles. While the company has shown a certain favor for electric vehicles in the past, it has remained relatively neutral on the matter of hydrogen fuel, until very recently.
Toyota plans for hydrogen-powered vehicle to be launched in 2015
Toyota's North American CEO Jim Lentz has announced that consumers can expect a hydrogen-powered vehicle from the automaker to hit the market by 2015, in what is being called the Hydrogen Year. This aligns with the plans that other automakers have to release hydrogen-powered vehicles during the same time. By 2015, much of the auto industry believes that several favorable markets will have the appropriate hydrogen fuel infrastructure in place to support the launch of a new generation of vehicles.
Toyota may be the first to bring hydrogen-powered sedan to the US
Lentz claims that Toyota will be the first to bring a hydrogen-powered sedan to the U.S. market. Honda has been the only company to come very close to this goal with the launch of the FCX Clarity. This vehicle is, however, only available through lease and is not typically readily accessible to the general public. Competitor Hyundai began mass production of its hydrogen-powered SUV, the ix35, last year, but has yet to bring these vehicles to the U.S. market in any significant fashion. Other automakers have plans to launch their own clean vehicles in 2015, but whether or not they can beat Toyota to the market has yet to be seen.
Interest in hydrogen extends beyond transportation
Toyota is one of many in the auto industry that has begun investing heavily into hydrogen fuel. For automakers like BMW, their interests in hydrogen fuel extend beyond transportation. BMW's manufacturing division boasts of the largest hydrogen-powered fleet of materials handling vehicles in North America. In Japan, Toyota is also experimenting with hydrogen fuel cells as an emergency energy source in the event of major natural disasters.