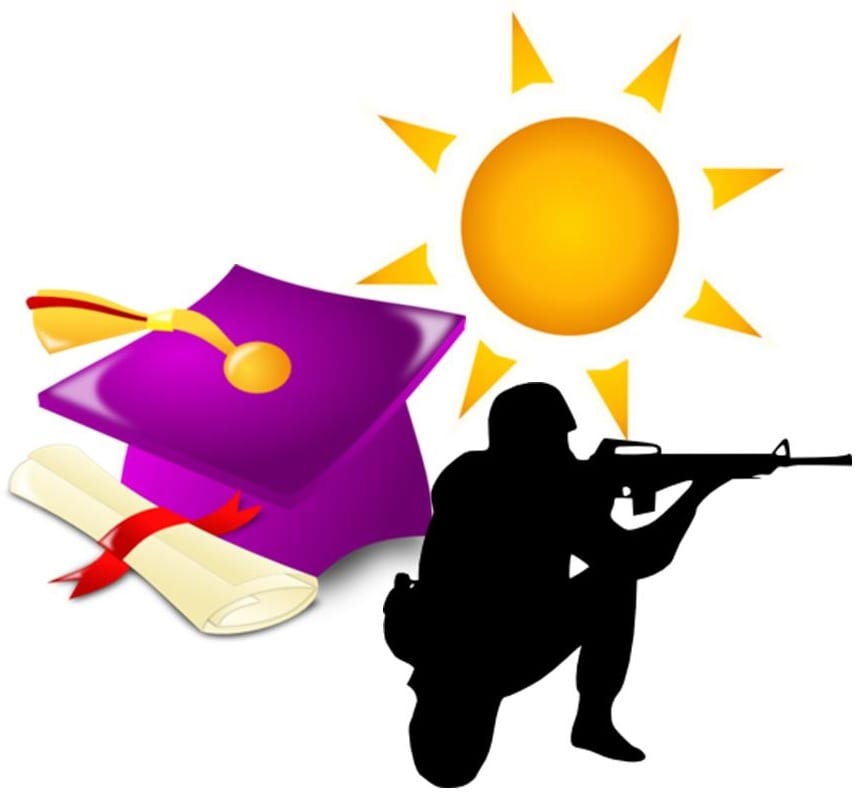 New education program brings solar energy knowledge to the Army
June 19, 2013
Army to learn more about solar energy
The U.S. Army continues to grow more involved in the realm of renewable energy. The Army has put a great deal of focus on the use of solar energy in the hopes of breaking its reliance on fossil-fuels and making breakthroughs in clean technology. Recently, the Army began working closely with Solar Energy International, an education organization devoted to offering training for jobs related to the solar energy field. Through its partnership with the military, Solar Energy International has launched a new scholarship program designed specifically for members of the military.
Organization launched new scholarship program
Solar Energy International recently celebrated its 30,000 alumni mark. The organization has helped foster education in the realm of solar energy, providing people with the knowledge and tools they need to work in the clean power field. This training can be considered invaluable, especially to organizations that have a strong interest in solar energy, like the Army.
Program may help expand the use of solar energy
The new scholarship program is open to both former and current military personnel. The main goal of the program is to expand the military's knowledge of solar energy and its associated technologies. This knowledge includes the development, installation, and management of solar energy systems. Solar Energy International expects that increased knowledge within the military could translate into strong growth for the solar energy sector as a whole.
Army may serve as a strong example in the future
The Army has become one of the strongest supporters of solar energy in the U.S. The military's focus on this form of renewable energy has been a boon for the solar industry and many companies therein compete to partner with the Army. In turn, the military invests a great deal of money into the solar energy sector; money that has helped several companies flourish despite turbulent economic times. Equipped with new knowledge of solar power, the Army may be able to make more progress in the clean energy field and set a strong example for others to follow.