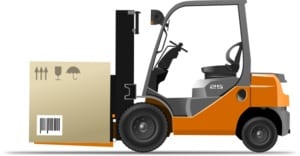 Hydrogen fuel cell project set to ramp up demonstrations
June 18, 2013
HyLIFT project draws more attention to hydrogen fuel cells
The HyLIFT project, a European project concerning hydrogen-powered forklift trucks, is set to begin large-scale user demonstrations in the coming weeks. The project is meant to highlight the capabilities of hydrogen fuel cells and their use in the materials handling space. Fuel cells have become a popular alternative to the lead-acid batteries that are common energy sources for forklift trucks. The HyLIFT project will begin demonstrating the capabilities of such vehicles and show how they may benefit companies that are interested in renewable energy.
Project demonstrates the capabilities of hydrogen-powered forklifts
The HyLIFT project was first launched in 2011 and has for the past two years been demonstrating the capabilities of hydrogen fuel cells in small fleets of forklift trucks and other such vehicles. The project represents more than 1,000 operating hours per truck and more than 1,000 instances of refueling per hydrogen fuel station that was used for the project. With the next phase of the project expected to launch soon, these figures will likely grow exponentially in the near future.
Large-scale demonstrations to begin in matter of weeks
Large-scale demonstrations aim to shed some insight on the performance of hydrogen fuel cells in high-stress, real-world environments. Part of the purpose of the next phase of the project is to determine the viability of a large fleet of hydrogen-powered trucks and what sort of infrastructure will be required to support such a large fleet. This phase of the project, called HyLIFT-EUROPE, is considered to be the largest of its kind in Europe and will test more than 200 hydrogen-powered vehicles throughout the region.
Project may be able to drum up more support for hydrogen fuel cells in materials handling
Hydrogen fuel has been gaining significant attention in the field of transportation. In materials handling, these energy systems have become very popular for companies that are looking to save money on energy and maintenance costs as well as embrace renewable energy more aggressively. The results of the HyLIFT project may help draw more attention to the benefits of using hydrogen fuel cells in the materials handling space.