Toyota ramps up production of its hydrogen fuel vehicle
December 15, 2014
Toyota is investing more in the mass production of the Mirai
Japanese automaker Toyota is planning to release its new hydrogen-powered vehicle, called the Mirai, in 2015. The Mirai will be competing with other fuel cell vehicles that will be released that year and several automakers have expressed concern that there simply is not enough demand coming from consumers to ensure the success of these vehicles. Toyota, however, claims to have seen a dramatic rise in demand for the Mirai. The company will be spending approximately $168 million in expanding its production of its new fuel cell vehicle to compensate for this growth in demand.
Automaker plans to build 700 models of the Mirai in 2015
Originally, Toyota planned to produce no more than 200 Mirai models in 2015. With its new investment, the automaker intends to ramp up production to 700 units in the first year of the Mirai's release. This number will be expanded to 2,000 models produced yearly thereafter. Toyota expects that the Mirai will sell relatively well in its first year, gaining more momentum in various markets as consumers gain more experience with the vehicle.
California incentives may make Mirai more attractive to consumers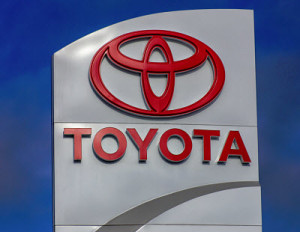 In the United States, the Mirai will first be available in California, which is one of Toyota's most active markets. The Mirai will be available starting at $57,500, or $499 a month with a 36 month lease. There are some incentives offered by the California government that may help reduce the overall cost of the Mirai, making it more attractive to consumers. The California government is also working to build a comprehensive hydrogen fuel infrastructure to support the launch of fuel cell vehicles.
Some automakers show concern for lacking hydrogen fuel infrastructure
Fuel cell vehicles have yet to win widespread acceptance among consumers, but Toyota, and other automakers, appear undaunted by this fact. Some have shown more concern for the lack of a fuel infrastructure in their favorite markets. Some companies have opted to delay the launch of their fuel cell vehicles for a few years to wait for new fuel stations to be built.