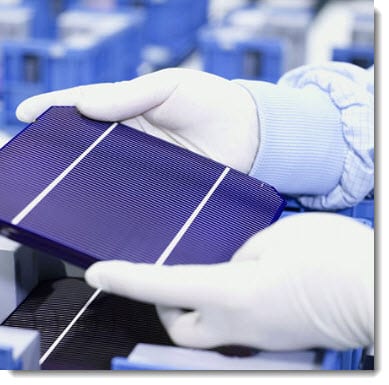 UCLA researchers make breakthrough in solar energy
August 1, 2013
Solar energy breakthrough achieved by UCLA researchers
Researchers from the University of California, Los Angeles, (UCLA) have made a major breakthrough in the field of solar energy. The team has been working on developing a new kind of solar cell that could change the way energy is harnessed from sunlight and open up more efficient options when it comes to tapping into this energy. Researchers have developed a transparent photovoltaic film that may be able to turn nearly any surface into a solar energy collector.
Transparent solar cells are gaining more notice
Transparent solar cells are relatively new to the field of clean energy. The concept behind these solar cells is simple as they are designed to collect sunlight without blocking the passage of this light. These solar cells could be affixed to windows, giving homes a new way to generate the electrical power they need throughout the day without blocking out light. While transparent solar cells have several attractive qualities, there are major challenges regarding efficiency that have yet to be overcome before these solar cells can be considered viable.
Solar cell is able to tap into a wider spectrum of light
The solar cell developed by UCLA researchers is comprised of two thin layers of a polymer material. Researchers suggest that their device is able to collect sunlight and generate electrical power more efficiently than conventional transparent solar cells. Part of the reason behind the solar cells higher efficiency has to do with its ability to collect a wider spectrum of light than its counterparts. Absorbing a wider spectrum of light allows the solar cell to generate more electrical power.
New solar cell is more efficient than previous iterations
UCLA researchers note that their solar cell is capable of converting sunlight into electrical power with 7.3% efficiency. In 2012, researchers were able to use their device to convert sunlight into electrical power with 4% efficiency. There are still many challenges that must be overcome before the transparent solar cell can be considered a viable solar energy system. One of these challenges has to do with scaling up the solar cell so that it can be used to produce large amounts of solar energy.