UK wind energy industry reaches new milestone
December 15, 2016
Wind energy industry generates more than 10,000 MW for the first time
The wind energy in the United Kingdom has reached a new milestone, generating more than 10,000 megwatts of electricity for the first time. The UK is home to many wind projects, most of which are onshore. Offshore projects are becoming more popular, however, as the UK has access to large expanses of sea territory that can be tapped into in order to generate electricity. According to RenewableUK, the country's wind energy trade organization, the country's wind projects were able to supply 23% of Britain's electricity demand this week.
Wind power continues to thrive in the UK
The UK is home to a thriving wind energy industry. RenewableUK notes that the country now has an onshore wind capacity of more than 9,000 megwatts, with offshore capacity approaching 6,000 megwatts. Several offshore wind projects are currently under development, however, with the largest of these projects being developed off the coast of Scotland. The growth of the wind energy industry has created some problems for the United Kingdom recently, as wind farms have generated more electricity than the country's energy grid can handle.
Cutting subsidies has done little to slow the growth of the wind energy industry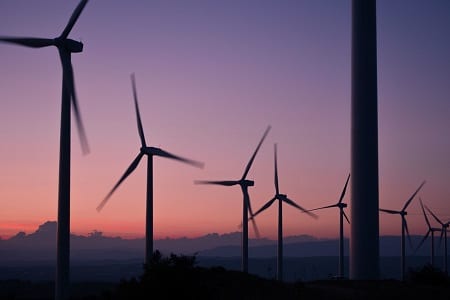 Earlier this year, the UK government announced that it will reduce the subsidies provided to the wind energy industry. The Department of Energy and Climate Change had intended to allow local authorities to determine whether or not they would support new wind projects rather than have these projects supported almost entirely by the national government. Despite the cuts that have been made to subsidies, the wind energy industry in the UK has continued to grow at a rapid pace, with private investors showing strong support for this form of clean power.
New wind projects may be coming to the UK in the future
RenewableUK predicts that wind power will play a major role in the UK's evolving energy landscape. Wind farms are likely to continue breaking energy production records in the coming months and years, with wind potentially reducing the country's consumption of fossil-fuels. As the wind energy industry continues to see success, the UK's wind market may soon become home to more projects coming from a wide range of energy companies.