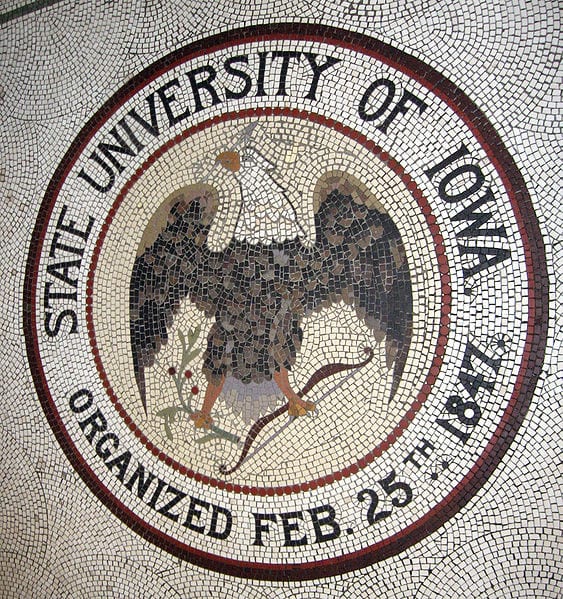 University of Iowa Student wins Sims Award for work with hydrogen
January 8, 2013

University of Iowa Master's student Jessica Reed was awarded the L.B. Sims Outstanding Thesis award for her work with hydrogen gas storage.
In her work, Ms. Reed introduced magnetic particles to the surface of a rare metal called palladium, greatly increasing the rate through which the hydrogen enters and leaves the metal. This breakthrough could have significant implications in both fuel storage and portable power supplies that use hydrogen gas.
Hydrogen challenges
Hydrogen gas is useful in both electrochemical power and combustion power supplies, but can be hard to store efficiently. This element is also high flammable in gas form, making it hard to store safely. Hydrogen goes into metals like palladium for safer storage but the rate of transfer is very slow. Adding magnetic particles greatly speeds the transfer rate of the hydrogen going in and out of the metal. Palladium is a rare metal, but because of this breakthrough, other more common metals may also be useful in hydrogen gas storage. Ms. Reed says that her work is not comprehensive by any means, but is a step forward in ease of use and access to hydrogen gas in more practical applications on into the future.
Sims award
The L.B. Sims award is an annual award given to students in for excellence in research for students pursuing Master's degrees. The award is named for Leslie B. Sims. Ms. Sims was Graduate College Dean and Vice Provost from the University of Iowa from 1991 through 2001. She current holds a Ph.D. in chemistry from UI.
Johna Leedy, Reed's adviser and associate professor of chemistry in the College of Liberal Arts and Sciences says, "Jessica did excellent work in these studies of magnetically modified palladium. She worked largely independently and developed the methods of modification on her own. I have been impressed with Jessica's focus and ability to think through complex problems. This thesis lays the groundwork for many other hydride technologies and provides excellent data for further modeling of this intriguing fundamental puzzle."
Ms Reed received an honorarium of $500 and a certificate of recognition from the Graduate College. Her thesis was also submitted for consideration for the Midwestern Association of Graduate Schools Distinguished Thesis Award.