US may be able to quadruple its renewable energy capacity
October 22, 2014
New study highlights the country's potential to significantly increase its clean energy capacity
A new study from the Union of Concerned Scientists suggests that the U.S. could quadruple its renewable energy production in the next 15 years. The study claims that 23% of the country's electrical power could come from renewable sources by 2030. The study is a response to the Environmental Protection Agency's (EPA) somewhat lax proposal that the U.S. would receive no more than 12% of its electrical power from renewable sources by 2030.
Government support of clean energy projects may hinge on goals set by EPA and other agencies
Much of the support that the government shows for clean energy is based on projections coming from agencies like the EPA. The EPA's proposal of setting the country's renewable energy goal at 13% of all energy production by 2030 will likely have an impact on how much financial support the government provides to various energy projects. A lower energy goal means that the government will be spending less on new projects, while a higher goal would require more financial support for new projects to take form in the country.
Clean energy continues to be a costly investment for the US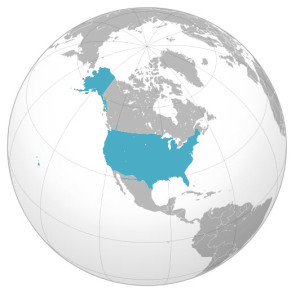 While the U.S. has been growing more supportive of clean energy, the investments that the government has made in the energy sector have proven somewhat burdensome. Over the past several years, government support has made various projects move from concept to reality, but most of these projects have yet to provide any return on these investments. Financial concerns are part of the reason why the country's Production Tax Credit, which had provided financial support to wind energy projects, was allowed to expire at the beginning of 2014.
Individual states are making significant strides in bolstering the US energy space
According to the study from the Union of Concerned Scientists, the nation's clean energy capacity has grown by 1% every year from 2009 to 2013. Much of this growth is being attributed to the efforts that individual states have made to support new projects. The study predicts that some states will experienced more growth in the coming years, allowing the country to reach a more ambitious goal in terms of its overarching renewable energy plan.