Utilities see promise in solar energy projects
October 28, 2015
Solar industry begins to see more support from U.S. utilities
The solar energy industry has been growing in the United States, and this form of clean power has begun drawing the attention of utilities throughout the country. The majority of total installed solar capacity in the U.S. is utility-scale, and this could cause some problems for utilities that attempt to balance the supply of electrical power with growing demand. Typically, utilities know how much energy this solar power systems will generate, which means that they have not been combative when it comes to the expansion of the solar industry. In fact, these utilities may soon say major benefits from supporting solar energy.
Utilities could see major profits by supporting solar energy projects throughout the country
Some utilities have found ways to profit from the growth of solar power. Some utilities have begun to take note of the relatively low risk nature of solar energy projects. This has lead some utilities to outright purchase solar energy systems. SunEdison is one of these utilities, which has purchased a major stake in a solar energy project being developed by Dominion. The company paid approximately $320 million for a stake in the project, which it expects to see significant long-term returns from.
New business models are emerging, aiding the adoption of solar energy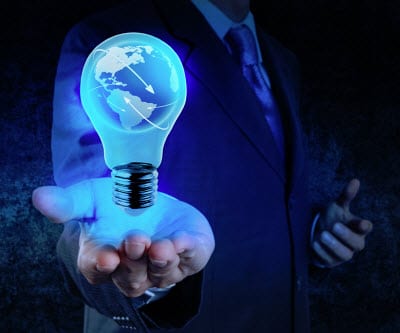 With the rise of solar energy, new business models are beginning to emerge. SolarCity, one of the leading companies in the solar industry, was among the first to introduce promising new business models in order to expand the adoption of solar energy. The company offers its customers financing options, which can eliminate the installation cost of solar energy systems. This has become particularly popular among homeowners.
Stronger support from utilities and the federal government could make solar energy a primary source of electrical power
If utilities continue to see promising returns from solar projects, this form of renewable energy may gain significant support in the coming years. Solar energy is already receiving strong support from the federal government. With growing support, solar energy may soon become one of the primary forms of energy for the country.