Toyota to invest in new hybrid renewable energy project
October 28, 2015
Toyota takes a stake in energy project that combines wind and solar power
Japanese automaker Toyota has taken a 50% stake in an ambitious hybrid energy project that aims to combine wind and solar power. The project is taking root in Australia and is being developed both Windlab and Eurus Energy. The companies believe that they will begin construction on the $140 million project within the next year. Combining both wind and solar energy could become a popular concept in the coming years, as doing so holds vast potential when it comes to producing reliable electrical power.
First stage of project will see 40 MW installed
Like similar projects, this one will be established over various stages. The first stage will see approximately 40 megawatts of capacity installed, coming from wind turbines and photovoltaic systems. The first stage will also serve as a demonstration as how two types of renewable energy can be used together. This demonstration is expected to attract investments into the project's second stage, which will bring the energy system's total capacity to 120 megawatts. When the project is completed, it will have a total capacity of 1,200 megawatts, coming from both wind and solar energy. The system will also make use of battery storage solutions.
Project may be able to meet the needs of those interested in clean energy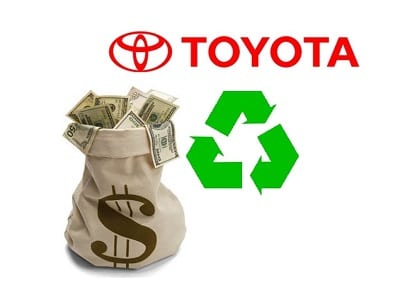 The project's developers believe that the energy system they are establishing could meet all local demand for electrical power more than 80% of the time. Eurus Energy and Windlab will share ownership of the energy system and the two companies are seeking out power purchase agreements with other organizations. Such agreements will provide the project with the financial support it needs to attain sustainability.
Toyota continues to show strong support for renewable energy
Toyota has been a strong supporter of renewable energy for some time. The company is currently working to establish a strong foothold in the clean transportation space through the use of fuel cells. Toyota has invested in various types of clean power projects in the past, looking to become more environmentally friendly and has helped many new energy projects take form.