Valley fire in California damages part of geothermal power facility
September 18, 2015
The fire caused damage around the geothermal facilities at the Geysers in Middletown, California.
Five geothermal power plants at the Geysers 45-squre mile geothermal complex, home to 14 geothermal plants, were damaged by the 61,000 acre Valley Fire that quickly blazed through the area earlier this week. Communications systems, cooling towers, and other infrastructure were damaged at the affected plants.
None of the powerhouses have been damaged by the fire.
According to Brett Kerr, a spokesperson for Calpine, the plants' operator, none of the powerhouses containing power-producing turbines were seriously damaged in the fire. All non-essential employees were evacuated and accounted for after the fire had reached the complex. Only vital workers remained at the site and worked alongside firefighters with the state Department of Forestry and Fire Protection, reported SFGate.
Kerr said that "Cooling towers are typically made of wood, if something was going to be damaged by fire, it would be those structures."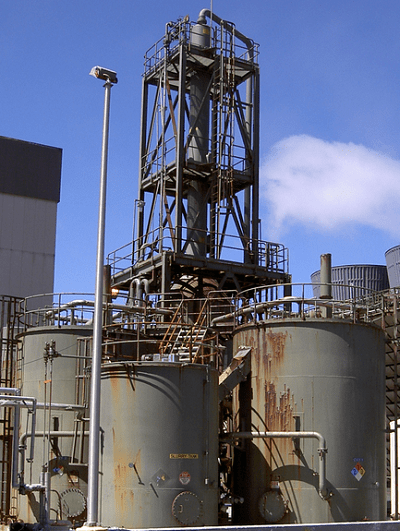 The Geysers is the largest geothermal power production operation in the world.
The geothermal complex sits on top of naturally occurring steam fields that are close to the earth's surface. According to Calpine, the Geysers is the largest producer of geothermal energy worldwide.
Geothermal energy plants that tap into naturally occurring steam beneath the surface of the Earth can run continuously, 24 hours a day. Considered to be a clean source of energy, the Geysers is a particularly important power source in California. The state is increasingly working toward relying more on renewable energy sources and moving away from fossil fuels like natural gas and coal.
Producing 725 megawatts of power (enough to power 725,000 homes), the Geysers provides over 10% of Calpine's electricity production in California. The power plants supply power to Marin, Sonoma, Napa, Lake, and Mendocino counties.
While there was a minor decrease in power at some of the facilities damaged by the fire, Kerr said that the facility continued to generate electricity at more than two thirds of its total capacity. That said, it was not made clear which plants were affected, how much power was actually reduced, nor is the estimated cost of damage known.
However, Steven Greenlee, spokesperson for the California Independent System Operator, which manages California's power grid, said that the damage from the fires at the Geysers geothermal power facility has not threatened reliability of the state's electric service.