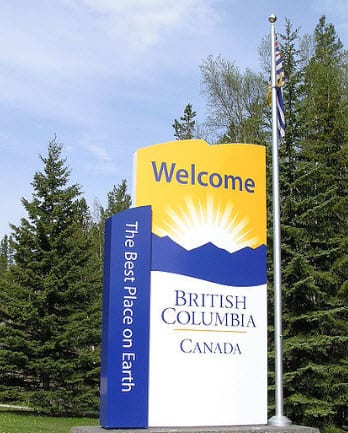 Wind energy generating a great deal of buzz in British Columbia
May 21, 2012
Alterra Power takes note of wind energy sites in the region
Wind energy has begun to take root in the Canadian province of British Columbia. Backed by support of the Canadian government and a sleuth of private investments, wind energy has found a promising home in British Columbia as several wind energy projects have targeted the province as an ideal site of operations. The growing momentum of wind energy has not gone unnoticed, however, as Alterra Power Corp., one of the world's leading renewable energy companies, has begun to take a keen interest in the industry.
Company acquires four sites that may be home to powerful wind energy farms
The energy company, which is based in Vancouver, has announced the acquisition of four sites in British Columbia that are home to early-stage wind energy projects. These sites are Banks Island, Porcher Island, McCauley Island and Vancouver Island. These sites are noted as holding great potential for wind energy. These locations have been acquired by Alterra from Bay Energy Limited, an energy company that had planned to develop wind energy projects at these sites.
Alterra's experience in wind energy could spell future success
Alterra believes that these sites will help it become a major player in the country's alternative energy future. The company operates the largest wind farm in British Columbia, which generates 73 megawatts of electricity. Alterra expects that its experience with wind energy, and alternative energy in general, will help it make its aspirations a reality. Given the region's apparent favor for wind energy, projects dealing with this alternative energy are expected to be welcomed by the public and local government.
New wind energy projects may still be years away from actualization
Construction of wind energy projects at these sites is estimated at being several years away. Alterra Power still needs to sign purchasing agreements for the sites with the British Columbia Hydro & Power Authority. After these documents are signed, the company will need to attain approval for its supposed wind energy projects before construction can begin.