Wind energy market continues to show promising growth in Australia
June 13, 2016
Wind power is making impressive progress in Australia
Wind energy has been making significant progress in Australia recently and the sector reached a major milestone in May of this year. Pitt & Sherry, an analysis firm, notes that four Australian states have reported record wind power production in May. South Australia, Victoria, New Wales, and Tasmania have all reached a new high in terms of wind production, highlighting the continued growth of the wind energy market in Australia.
3.9 GW of electrical power was produced by wind farms in May
In total, 3.9 gigawatts of wind production was reported in May, with wind farms operating at approximately 49% capacity. According to Pitt & Sherry, these wind farms produced 22% more electrical power than they had done in last year. South Australia is currently home to the majority of the country's wind farms, having 1.5 gigawatts of wind capacity on record. Wind power accounted for 49% of the state's electrical power in May, according to analysts from Pitt & Sherry.
Wind projects are gaining more support throughout Australia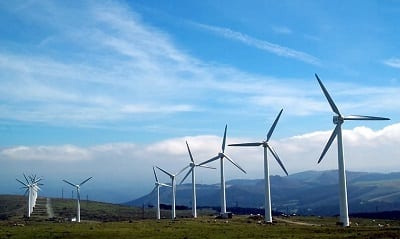 The wind energy market has been growing aggressively in recent years thanks to government incentives and investments from various organizations. Australia has become one of the world's leading wind markets due to its vast expanses of open land. The country also has access to the sea, where wind energy can be harvested with greater effectiveness. Offshore wind farms have the potential to produce more electrical power than their onshore counterparts, but they are more expensive to produce and present certain logistical challenges that can be difficult to overcome.
Cost of wholesale energy is going down thanks to new wind projects
Pitt & Sherry notes that the growth of wind power has also had an impact on wholesale energy prices. For some time, those opposed to the growth of wind power have claimed that growing wind generation would lead to higher energy prices. This is not the case, however, as wholesale energy prices have fallen as wind energy becomes more available to consumers and businesses alike.