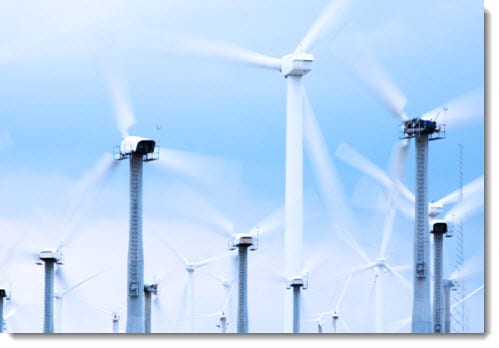 Wind energy may have a promising future
November 22, 2012

Global wind energy industry could become a major boon for worldwide energy supply
The Global Wind Energy Council and Greenpeace International have released a new report concerning wind energy and its potential to meet global energy demands. Wind powered energy has been growing in popularity all over the world, largely because of its economic promise and ability to provide countries with renewable electrical power. Countries like the United Kingdom and those with access to strong wind streams have been investing heavily in wind energy in the hopes of becoming more energy independent and liberating themselves from fossil-fuels.
Report suggests global capacity could reach 1,100GW by 2020
According to the report, wind energy could account for one-fifth of total global energy demand by 2030. The report examines several scenarios concerning the future development of the wind energy industry and how this industry will adapt to the changing needs of consumers in the future. Because of the support behind wind energy, the report suggests that total global capacity could exceed 1,100 gigawatts by the end of 2020. Global wind generated energy capacity by the end of 2011 came in at 240 gigawatts.
Government support sorely needed for successful future
Despite the promising outlook for this form of alternative energy, the report notes that this future will only be possible through more ambitious government support. The Global Wind Energy Council suggests that better policies and support structures must be established for wind energy to become rampantly successful. Several countries are already supporting various forms of wind energy, especially that of the offshore variety, but support must be increased amongst these countries if the global industry is to find significant success. This may be due to the fact that smaller, less economically developed countries can only supply modest support to wind energy.
Wind energy could spur major economic growth
The report also highlights the economic potential of wind energy, suggesting that more than 2.1 million people can be employed throughout the global industry by 2020. The industry would also provide countries that have a strong wind energy presence with promising economic activity and governments could see major financial kickbacks through tax revenues generated by wind farms, both offshore and on the mainland.