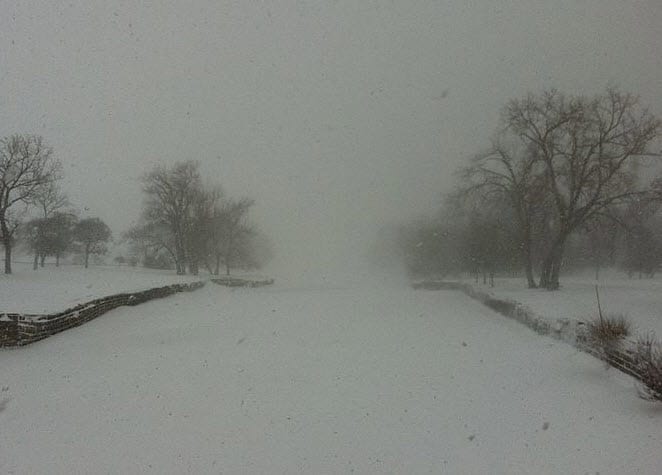 Winter Storm Alfred leaves thousands without power in Connecticut, but businesses continue to operate thanks to hydrogen fuel cells
December 2, 2011
Connecticut has been hit by Winter Storm Alfred, producing a record number of power outages throughout the state.
Ahead of the storm, state officials estimated that as many as 500,000 residents would be without power for an extended period of time during and after the storm. This was quickly amended by the Connecticut Power & Light company, who brought the number up to 831,000. In all, more than 1.8 million power outages occurred in the state, many of which went unresolved for several days because the state's emergency work crews refused to work after not being paid for their efforts in the wake of Hurricane Irene.
While homes may have been without power for some time, the majority of the state's emergency shelters, government buildings, businesses and retail stores did not fall prey to blackouts. This is because these buildings had been equipped with powerful hydrogen fuel cells that made them immune to power outages.
These fuel cells were installed as part of Connecticut's overarching alternative energy initiative, which itself has come under fire from state legislators due to the high cost of fuel cells.
Lawmakers have been looking for a reason to back out of several deals made with fuel cell manufacturers, hoping to save money on costly installations. Given the recent storms and the amount of money the fuel cells have been able to save by ensuring that businesses continue to run, however, legislators may soon change their tune and begin supporting hydrogen again.