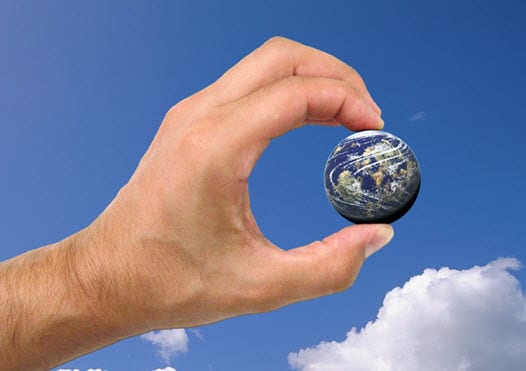 Yingli Green Energy becomes world's largest solar company
January 15, 2013
0
By
Angie Bergenson

Yingli Green Energy surpasses the competition
China's Yingli Green Energy has become the largest solar energy company, in terms of manufacturing, in the world. The company has announced that it has surpassed its competitors in terms of manufacture volume, which have been driven primarily through increased demand for the company's solar energy products. Yingli Green Energy specializes in developing and deploying solar panels and the company has proficiently released these products to promising markets throughout Europe and the Americas.
More than 2.26GW worth of solar panels shipped in 2012
According to Yingli Green Energy, the company had shipped more than 2.26 gigawatts worth of solar panels by the end of 2012, surpassing its own shipping target by a significant margin. Many of these solar panels made their way to the European market, where they were used in a wide assortment of solar energy projects. Project developers became intensely interested in the Yingli solar panels largely because of their cost, as these solar panels were often significantly less expensive than other models.
Trade dispute could derail success
Though Yingli Green Energy predicts that it will continue to see promising growth well into 2013, there are several challenges ahead that could derail the company's success. One of the more significant challenges the company faces revolves around a trade dispute between China and several European countries. These countries, on behalf of the solar panel manufacturers that call them home, have accused Chinese manufacturers of intentionally inundating the solar panel market with inexpensive products in order to push out the competition. Though much of the tension surrounding the  trade dispute has died down, the dispute could have some impact on Yingli's reach to foreign markets.
China begins overhaul of solar energy industry
Another challenge facing Yingli Green Energy comes from its homeland. The Chinese government recently announced that it would be overhauling its solar energy industry. The Central Government plans to reduce its support of solar energy companies through the China Development Bank in an effort to placate the growing trade dispute with the European Union and to cut back on the costs associated with supporting smaller, less successful solar energy companies. Yingli Green Energy is not likely to be significantly affected by this overhaul, but changes to the industry can often have unexpected results.
About The Author
Long time clean energy enthusiast and writer of many green energy news subjects.