Acciona aims to expand Spain's wind energy market
October 26, 2016
Pamplona could become a leader in Spain's wind energy market
A Spanish town named Pamplona could soon become one of the country's greatest wind energy producers. The town has long been a tourist attraction for the famous running of the bulls event. Every year, people throughout the world flock to Pamlona to witness or participate in this event. Soon, The town may be better known for its use of wind energy rather than just its bulls. An energy company called Acciona has big plans for wind energy and believes that this form of clean power could have a promising future in Spain.
Company continues to invest in solar power
Acciona invested some $68 million into five manufacturing facilities focused on producing wind turbines in 2015. This investment has helped the company expand its presence in Spain's rapidly growing wind energy market. The company currently accounts for 70% of all renewable energy capacity in Spain, setting itself apart from other companies through its aggressive investments and heavy focus on clean power and its capabilities in Spain.
Much of Spain's electricity is becoming from wind turbines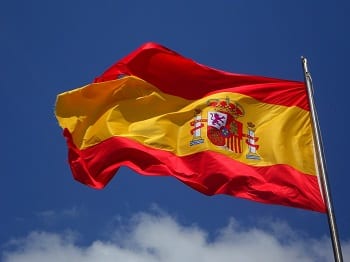 In November of last year, Acciona's wind energy accounted for 70% of all of Spain's electricity needs. Spain's wind energy capacity is expected to increase by a significant margin in the coming years, largely due to the efforts of companies like Acciona. The growth of the wind energy market in Spain is following similar trends that have emerged in other parts of Europe. Several countries have begun investing quite heavily in clean power for the sake of economic progress and to become more environmentally friendly. Wind power has garnered a great deal of support among these countries, especially where wind currents are very strong.
Wind energy market set to continue growing in Spain
The 9,500 wind turbines that Acciona operates in Spain can, on any given day, generate enough electricity to power more than 29 million homes. This is, of course, only when conditions are perfect, as in wind currents are strong enough to make wind turbines viable for energy production. Acciona believes that Spain's wind energy market will continue to grow in the coming years, especially if the sector continues receiving strong financial and political support from the Spanish government.