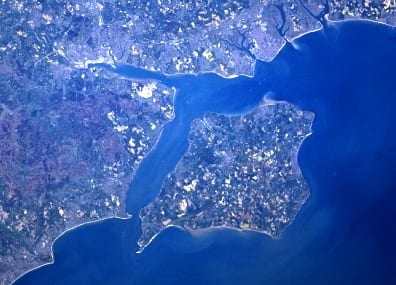 Acta joins hydrogen fuel project on Isle of Wight
March 1, 2013

Acta joins EcoIsland Partnership to make advances in hydrogen fuel
Acta, a developer of renewable energy products such as hydrogen fuel cells, has joined the EcoIsland Partnership in the United Kingdom. EcoIsland is an initiative to transform the British Isles into renewable energy havens. The first island t hat is targeted by the initiative is the Isle of Wight, which is on track to becoming completely self-sufficient by the end of 2020. In joining EcoIsland, Acta aims to introduce new domestic hydrogen fuel cell systems to the Isle of Wight.
Acta to participate in energy storage project
Through the initially stages of the new partnership, Acta will provide domestic renewable energy storage for a pilot project that is taking place on the Isle of Wight. This project aims to gauge the feasibility of using renewable energy storage technology for a residence. Acta will be working alongside Dantherm Power, a developer of hydrogen fuel cells, for this particular project. Dantherm will provide the fuel cell energy systems needed for the project, while Acta provides the electrolyser technology that is capable of generating hydrogen fuel.
Success of project could help deploy new storage technologies
If the project is successful, Acta and EcoIsland will work together to promote the renewable energy storage solutions used in the project itself. Through the EcoIsland Partnership, these solutions could be installed in more than 65,000 homes on the Isle of Wight alone, with additional exposure in island nations like Jersey, Fiji and the Seychelles. Acta will continue participating in the partnership even after the project proves successful.
UK showing strong support for hydrogen fuel
The United Kingdom has become extremely interested in renewable energy. While the two primary forms of energy currently being supported by the country are solar and wind, the government has shown some strong support for hydrogen fuel as well. There are two major project concerning hydrogen fuel on the Isle of Wight and the Isle of Mann, with the latter focused on the possibilities of hydrogen-powered transportation and infrastructure.