AFC Energy focuses on new hydrogen fuel cell technology
February 10, 2015
AFC Energy will be focusing on commercializing its new technology, following new executive's plan
AFC Energy, a leading developer of fuel cells, expects to make a major breakthrough in the commercialization of its hydrogen fuel cell technology by the end of this year. The company is now following a plan outlined by its new chief executive, Adam Bond. In December of last year, the company's old chief executive, Ian Williamson, stepped down, allowing Bond to take the position and institute a new plan that may lead to greater success for AFC Energy.
KORE technology could be on the verge of commercialization
Under the company's new plan, AFC Energy will be focusing on fast-tracking the delivery of its new hydrogen fuel cells that are based on its KORE technology. By the end of the year, the company expects that these fuel cells will be ready for commercialization, which is 18 months ahead of its previous estimations. These fuel cells would produce electrical power through the consumption of surplus hydrogen fuel that is produced at chemical plants.
AFC Energy partners with Air Products for a project in Germany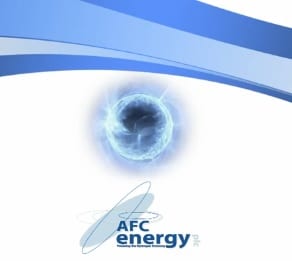 In order to accomplish this endeavor, AFC Energy has partnered with Air Products, a leading producer of industrial gases. The two companies will be conducting a project centered on these fuel cells in Germany. The project is expected to provide better insight into how viable these fuel cells could be and how feasible it would be to use surplus hydrogen fuel to produce electrical power.
Commercialization continues to be an elusive goal for the fuel cell industry
AFC Energy has spent approximately $30 million on getting its new fuel cell technology to the point it is currently. The company believes that its new fuel cells are on the verge of commercialization, though whether or not this is the case has yet to be seen. Commercialization has been a difficult process for most companies in the fuel cell industry. This has something to do with the cost of hydrogen fuel cells. Because these energy systems make use of platinum, they are both expensive to produce and purchase.