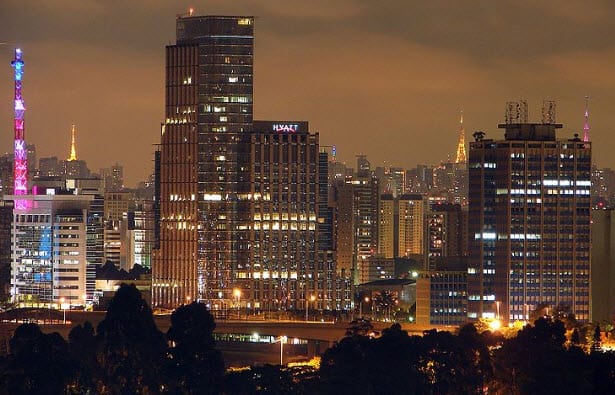 Alternative energy accounts for 88% of Brazil's electricity in 2011
June 19, 2012

Report shows the progress of country's alternative energy initiatives
Brazil's Energy Research Company (EPE) has released preliminary data from its latest National Energy Balance Report. The report highlights the state of alternative energy in the country and details its growth over the past year. According to the information provided by the EPE, approximately 88.8% of Brazil's energy needs were met through the use of alternative energy in 2011. The country has been a leading force in the adoption of alternative energy recently, and has major strides in showing that renewable fuels can be adopted and put to use effectively and quickly.
Wind energy proves to be a popular option in Brazil
According to the EPE, wind energy has been playing a major role in the country's alternative energy plan. Wind energy accounted for approximate 24% of all energy generated in the country during 2011. Brazil is currently home to some of the most ambitious and expansive wind energy projects in the world. The government has shown strong support for this form of alternative energy, which has lead to significant progress of the industry.
Biomass continues to be a leading form of alternative energy
EPE information also shows that electricity produced through sugarcane biomass has been dropping. Though biomass accounted for 44% of the country's electricity production in 2011, this level has been slowly decreasing over time. This is partly due to the economic implications of biomass electricity production as well as the environmental concerns associated with this form of energy. Biomass is being replaced by other forms of alternative energy, such as solar and hydrogen fuel.
EPE expects trends to continue well into the future
Brazil is expected to continue its strong focus on alternative energy. The EPE notes that the trends it has been documenting show signs of persistence, especially given the government's apparent favor for clean energy systems.
Related article(s) and resources:
http://cleantechnica.com/2012/06/18/88-8-brazilian-electricity-2011-renewable-sources/?utm_source=feedburner&utm_medium=feed&utm_campaign=Feed%3A+IM-cleantechnica+%28CleanTechnica%29