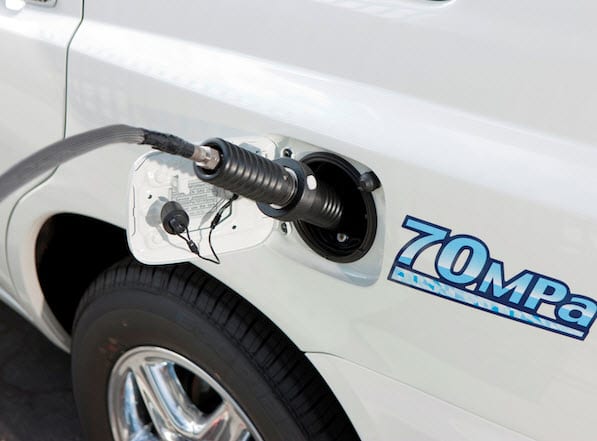 Hydrogen fuel infrastructure expands in Slovenia
June 20, 2012

Government group announces new hydrogen fuel stations
As hydrogen fuel becomes a more alluring prospect for the world of public transportation, the lack of a fuel infrastructure capable of supporting the rapid expansion of hydrogen powered transport is attracting more attention. Infrastructure is currently one of the major hurdles keeping the widespread adoption of hydrogen fuel at bay. Several companies and organizations have been working to build a hydrogen fuel infrastructure around t he world, with some making more progress than others. In Slovenia, the Center of Excellence for Low-Carbon Technologies (CONOT) has announced the opening of two new hydrogen fuel stations.
Stations to begin operating later in the summer
CONOT, an initiative that aims to promote alternative energy technologies for transportation of all kinds, has been working to establish a hydrogen fuel infrastructure in the country for some time. The organization has partnered with others interested in the development of an infrastructure in order to achieve this goal. This week, CONOT announced that two new hydrogen fuel stations will be opening later this summer, in time for new hydrogen-powered buses to begin operation in the country.
Hydrogen fuel infrastructure continues to grow due to prospects of fuel cell transportation
Hydrogen fuel has taken the transportation world by storm recently. Most of the world's leading car manufacturers have begun developing new vehicles that are powered by hydrogen fuel cells. In public transportation, hydrogen-powered buses have been cited as a promising way to save on fuel costs and cut back on harmful emissions. CONOT believes that fuel cells are poised to become a major force in transportation, if a hydrogen fuel infrastructure can be established quickly.
Stations to provide hydrogen fuel for all vehicles equipped with fuel cells
The two hydrogen fuel station in Slovenia will provide fuel to both public and private vehicles equipped with fuel cells. The stations are the latest additions to Slovenia's expanding hydrogen fuel infrastructure. There may be more stations planned for the future, depending on how many hydrogen-powered vehicles make their way to the country.