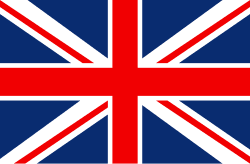 Alternative energy continues to grow in support in the UK
December 4, 2012

Government shows keen interest in prospects of alternative energy
Support for alternative energy has been growing in the United Kingdom. The country is home to several energy projects that involve wind, solar, and hydrogen fuel, all backed by the government. The United Kingdom has lofty goals in mind when it comes to alternative energy and emissions reduction, thus the support for clean power has been growing in recent years. The economic prospects of adopting alternative energy have also not gone unnoticed.
IBM teams with the Defense Infrastructure Organization
IBM, one of the largest technology companies in the world, has partnered with the United Kingdom Defense Infrastructure Organization, a sub-agency of the Ministry of Defense. This agency is responsible for built and rural estates throughout the country and provides estates with maintenance and construction services, The agency is also responsible for sustainability issues for the estates that it oversees. Through its partnership with IBM, the agency aims to address some sustainability issues within the realm of construction.
New technology will help with green construction and energy efficiency
IBM will provide the agency with smart building software and services. This will help the Defense Infrastructure Organization develop more environmentally friendly buildings and make better use of materials. IBM expects that the use of its software and services will help reduce the cost of construction association with new buildings, as well as increase the energy efficiency of these buildings. The technology from IBM will also replace outdated software for the Ministry of Defense, thus helping numerous agencies operate more effectively.
Alternative energy grows in the UK
Energy efficiency and "green" construction are two major, yet often overlooked, parts of alternative energy. As a term, alternative energy often only refers to forms of sustainable power that are separate from traditional fossil-fuels. As a concept, however, alternative energy is far more expansion in meaning. The United Kingdom continues to show its support for alternative energy, both as a form of power and as a concept, and is quickly establishing itself as one of the leading countries in the world in terms of sustainability.