Amazon Makes Massive Wind Energy Investment
July 22, 2015
The e-commerce giant is showing it's serious about its renewable energy goals.
Amazon Web Services (AWS) has announced that it has made an agreement with Iberdrola Renewables and will be purchasing electricity that is generated from a wind energy farm that Iberdrola will build, own, and operate. Construction started last week and the project is expected to come online December of next year.
The wind farm will be called the Amazon Wind Farm U.S. East.
The 208 megawatt (MW) wind project will be built in North Carolina's Perquimans and Pasquotank counties. Once the project is finished, it will become the first utility-scale wind farm in the state.
Once it is up and running, the new wind farm is expected to produce an estimated 670,000 MWh (megawatt hours) of wind power annually. To put this into greater perspective, this is enough energy to power more than 61,000 American homes a year. The energy that is generated from the wind will be delivered to the electrical grid from where Amazon obtains its electricity to power its AWS Cloud data centers.
Wind energy is just the start for Amazon, which intends to dramatically boost its renewable energy use by the end of 2016.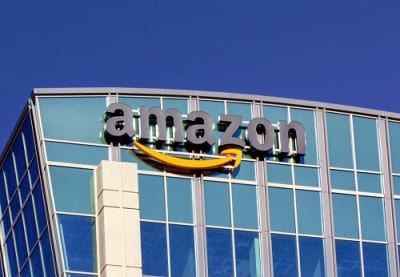 Back in November of last year, Amazon announced that it was committed to achieving 100% renewable energy, worldwide. In April of this year, it revealed that approximately 25% of the energy that it uses globally comes from renewable sources. The company intends to boost this figure to a minimum of 40% renewable power use by the end of next year.
Amazon stated in its press release that it was far from being done with its clean energy endeavors and that it would continue to pursue projects that provide clean energy to the multiple energy grids that serve its data centers. The company said that "we'll continue working with our power providers to increase their renewable energy quotient, and we'll continue to strongly encourage our partners in government to extend the tax incentives that make it more viable for renewable projects to get off the ground."
In addition to its investment in wind energy projects (which also includes the Amazon Wind Farm (Flower Ridge) In Indiana, which is expected to come online in January 2016), Amazon has also invested in solar energy. In June, the company revealed that it was working on a solar project called Amazon Solar Farm U.S. East in Virginia. This solar project is expected to generate 170,000 MWh of energy annually and is scheduled to be operational October of next year. It will be the largest solar farm in Virginia and all of the energy generated will be used to power AWS Cloud data centers.