Bloom Energy makes upgrade to its popular fuel cells
July 23, 2015
Bloom Boxes have received an upgrade from Bloom Energy
Bloom Energy, a developer of hydrogen fuel cells, has released new information concerning upgrades being made to its Bloom Box fuel cell systems. The Bloom Box series has become quite popular, especially among telecommunications companies and those operating large data servers. Apple is one of the large companies that use these fuel cells for electrical power, with the Bloom Box systems operating one of the company's most important data centers in the U.S.
Upgraded fuel cells will be more efficient and smaller in size
Upgrades to the Bloom Box line of products may open up new opportunities for Bloom Energy, especially as more companies become interested in renewable energy. Bloom Energy has successfully reduced the size of their Bloom Box systems, making them more compact without sacrificing performance. As such, the new Bloom Boxes can produce 500 kilowatts of electrical power, but are the same size as the 250 kilowatt versions of the energy systems.
Enhanced fuel cells may provide new opportunities for Bloom Energy, especially among large businesses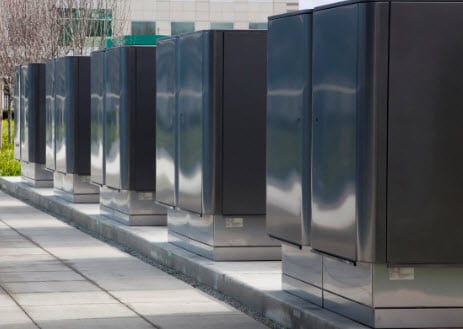 Bloom Energy believes that its upgraded fuel cells will lead to an increase in sales, but fuel cells have struggled to attain commercialization for some time. These energy systems are well known for their expensive nature, which makes them relatively unattractive to conventional consumers, particularly homeowners. Large businesses have an interest in these energy systems, however, as they have the capability of producing significant amounts of electrical power through the consumption of hydrogen fuel.
Improving fuel cell technology is becoming a top priority for developers, as they look to make these energy systems more affordable and efficient
Fuel cell technology has been advancing at a relatively rapid pace, as fuel cell manufacturers have worked to make their energy systems more efficient and less expensive. This has been challenging, however, due to the fact that fuel cells make use of expensive materials. If fuel cell developers can find alternatives to these expensive materials, they may be able to make fuel cells much more attractive to conventional consumers.