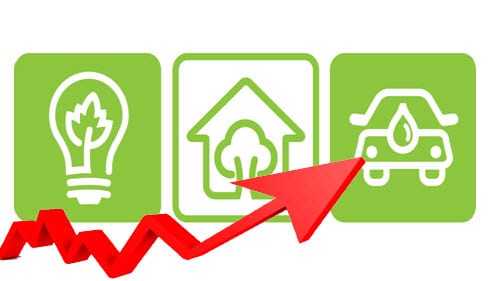 Army Corps of Engineers takes energy efficiency to a new level
November 29, 2012

Army Corps of Engineers makes progress on energy efficiency projects
As concerns for the environment continue to grow, energy efficiency is becoming a more popular concept. Reducing energy consumption through efficient practices and technologies is considered to be a viable way to reduce greenhouse gas emissions. As consumers consume less electricity, the demand for electricity drops, reducing the need for energy to be generated through traditional power systems. The U.S. Army Corps of Engineers has taken energy efficiency very seriously in recent months and has finished a project that is expected to attract more attention to the concept.
Old warehouse reformed into energy efficient structure
The Army Corps of Engineers has developed what may be the most energy efficient buildings in the country. The USACE Seattle District has moves into a new headquarters, which was formerly a 1940's-era warehouse that has been abandoned for several decades. The Army Corps of Engineers acquired the building and renovated it to meet with the highest energy efficiency standards the country has. The building now hosts a plethora of alternative energy technologies and conservation tactics, such as geothermal energy, rainwater harvesting, and thermal storage systems.
Building equipped with innovative conservation technologies
The renovated building meets LEED Gold standards, but the Army Corps of Engineers is looking to attain a Platinum rating within the coming months. The new building will use approximately one-fifth of the electricity consumed by other office buildings in the region, largely due to its focus on alternative energy and energy efficiency. The building is not only meant to serve as a new headquarters for the Seattle District, it will also show off how energy efficiency can make a significant difference for the local environment.
Energy efficiency efforts taking place all over the world
The Army Corps of Engineers is not only working to meet LEED standards in the U.S. The group is also tasked with bringing energy efficiency practices to military bases located all over the world. Germany, for instance, is home to a pilot project from the Army Corps of Engineers that aims to combine LEED standards with those coming from the German government.