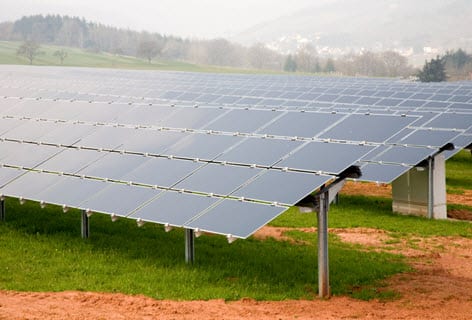 Saudi Arabia to build first solar farm in 2013
November 29, 2012

Saudi Arabia takes an aggressive step on solar energy
Saudi Arabia is poised to begin construction of its very first solar energy system. The country is well known as one of the largest producers of oil in the world, transporting this fuel to several countries that have a heavy reliance on it for energy. Though Saudi Arabia has traditionally dealt in fossil-fuels, the country is becoming more interested in alternative energy, specifically that of the solar variety. The country's exposure to solar radiation makes solar energy a promising prospect, which the government is keen to take advantage of.
Government invests $109 billion in solar energy
The first solar energy system in Saudi Arabia will begin construction in 2013. The government has invested a staggering $109 billion in solar energy, aiming to expedite its transition away from fossil-fuels. The country has plans to become entirely reliant on renewable power sources within the coming decades, with a keen focus on solar and nuclear energies. The solar energy project is massive in scope, thus will be initiated in phases. By 2032, the government expects that the system will be capable of producing some 41,000 megawatts of clean power.
Saudi Arabia has had experience with solar power in the past
Though this new solar energy system will be the first of its kind in Saudi Arabia, this is not the first time the country has invested heavily in solar energy. Earlier this year, the world's largest solar geothermal plant opened in Riyadh, backed by an investment of more than $14 million. The government had also supported a solar energy system installed in Kingdom Desert, which was capable of producing 500 kilowatts of electrical power.
Solar energy could be a major economic boon for the country
Saudi Arabia notes promising economic potential as a key reason for working toward adopting alternative energy. The country is also keen on reducing its impact on the global environment. If Saudi Arabia can attain 100% energy independence through sustainable forms of power, it will be able to export all of its oil reserves to other countries, a move that is expected to spark a proverbial economic revolution for the country.