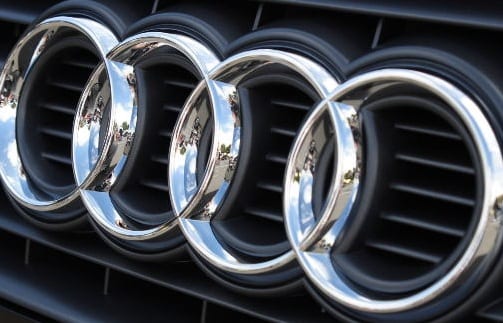 Audi to build new hydrogen and natural gas production facility
December 27, 2012

Audi reveals plans for new fuel production facility in Germany
The auto industry has become enthralled with hydrogen fuel. Most of the world's major automakers, such as Daimler, Toyota, and Hyundai, are currently developing a new generation of vehicles that are equipped with hydrogen fuel cells. These companies have plans to commercialize these vehicles beginning in 2013. Hydrogen-powered vehicles are not the only thing the auto industry is interested in, in terms of hydrogen fuel. German automaker Audi has revealed plans for a new hydrogen fuel production facility that is expected to be built in Germany.
New facility will generate synthetic natural gas from hydrogen fuel and CO2
The new production facility being planned by Audi will be capable of generating the hydrogen fuel that is needed to keep fuel cell vehicles running. More than that, the facility will also be able to produce synthetic natural gas, which can also be used for some vehicles. The synthetic natural gas is produced through the combination of hydrogen gas and waste CO2, which itself is generated by a power plant that will be located near the Audi facility. Both forms of fuel will be sold to help bolster the hydrogen fuel infrastructure of Europe.
Facility to produce enough fuel to keep 1,500 Audi vehicles running
According to Audi, the new facility will have the capability of producing 1,100 tons of synthetic natural gas every year, offsetting some 3,100 tons of carbon dioxide annually. In terms of transportation, this is enough fuel to keep some 1,500 Audi vehicle running for more than 9,320 miles every year. Audi expects similar results through its production of hydrogen fuel, which will be used to help fuel hydrogen-powered vehicles from a variety of companies.
Natural gas vehicles may have a future in the auto industry
Audi has plans to introduce a natural gas version of its A4 vehicle in 2015. Natural gas is beginning to gain momentum in the auto industry, especially as consumers become aware of the economic prospects of switching to cleaner, more efficient vehicles. Audi expects natural gas vehicles to become a staple of transportation in the future, and the automaker is keen to ensure that it has a strong foothold established in the production of natural gas.