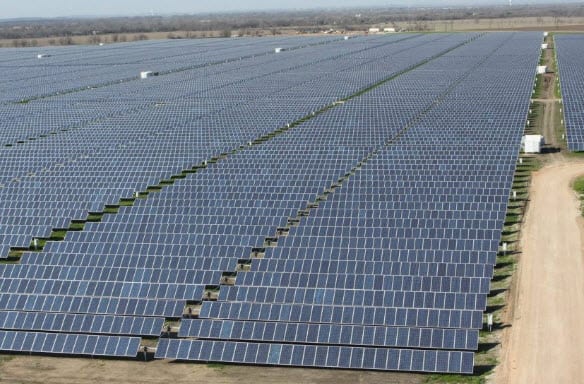 Austin Energy activates largest solar farm in Texas
February 15, 2012
Last month, Austin Energy, one of the largest utilities companies in Texas, activated the state's largest solar power plant, which is based in Webberville, Texas.
The massive solar farm is expected to generate more than 30 megawatts of electricity per year and is comprised on 127,000 solar panels provided by Trina Solar. The project is supported by the city of Austin as well as several federal grants that covered the cost of the solar panels. The solar farm is likely to have a significant impact on the state's economy and sustainability goals.
The farm began generating electricity in December of last year, but only began supplying the state's energy grid with power on January 11, 2012. Austin Energy notes that the new energy system will remove more than 1.6 billion pounds of carbon dioxide from the atmosphere and will produce enough electricity to power 5,000 homes each year.
The solar power plant in Webberville is not alone in Texas – there are six other solar farms in the state, some of which are scheduled to go live this year.
Solar energy has been a major focus for Texas in recent years. As one of the largest state in the Union, Texas has plenty of room for alternative energy projects. The state has been working to adopt wind power and hydrogen as a way to augment its efforts to incorporate solar energy.