Ballard to deliver hydrogen fuel cells to China
September 29, 2015
Ballard Power Systems will deliver hydrogen fuel cells to China, which will power 300 buses
Ballard Power Systems, a leading developer of hydrogen fuel cells, has announced that it has signed a long-term agreement with Guangdong Synergy Hydrogen Power Technology to provide technology and support to new vehicles in China. Some 300 hydrogen-powered buses will make use of the fuel cells developed by Ballard, and will be operating in the cities of Foshan and Yunfu. Guangdong Synergy Hydrogen Power Technology is already a partner of Ballard and the two have helped expand the availability of fuel cells in China for some time.
Agreement between the two companies is valued at $17 million
The agreement between the two companies is valued at approximately $17 million. Both companies will see opportunities to gather up significant royalties through the deal through 2017. Per the agreement, Ballard will be supplying fully-assembled hydrogen fuel cells. The company will also be selling new fuel cell systems in some cases. Ballard will provide support for these energy systems to ensure that they operate as designed and serve the needs of the public transportation space.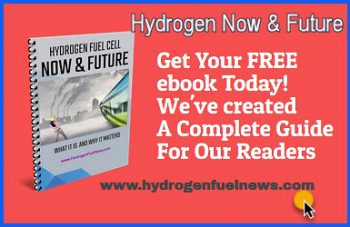 Fuel cells continue to grow in popularity in China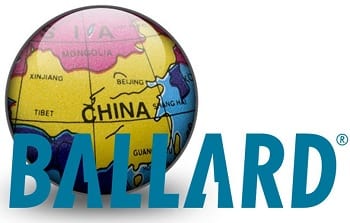 Hydrogen fuel cells have become quite popular in the public transportation space, especially in China. In other parts of the world, governments are investing in these energy systems in order to promote environmentally friendly transportation. Fuel cells produce electrical power through the consumption of hydrogen, with water vapor and oxygen being the only emission associated with this energy generation. China has been aggressively supporting clean transportation in recent years in order to reduce pollution and improve air quality in several of its large cities.
China may soon become a leading market for various types of fuel cell vehicles
China is expected to become a leading clean transportation market in the coming years, especially when it comes to public transportation. Buses are not the only public transit vehicles being powered by hydrogen fuel cells in China, of course. Earlier this year, the country's first hydrogen-powered trams began operation, offering commuters an environmentally friendly alternative to conventional trams.