Ballard to deliver more hydrogen fuel cells to China
September 9, 2016
Fuel cell modules will be used to power new buses
Ballard Power Systems, a leading developer of hydrogen fuel cells, has announced that it has signed a purchase order from Shenzhen UpPower Technology, a company specializing in integrating fuel cell technology into buses. China is quickly becoming a powerful clean transportation market, with many cities investing in fuel cell buses for the purpose of public transit. This aligns with the country's overarching goal to make transportation more environmentally friendly and reduce the amount of emissions produced by vehicles.
Buses will use Ballard fuel cells for energy
Per the agreement, Ballard will be providing 10 fuel cell modules to UpPower Technology. These modules will be used to power buses manufactured by Guangxi Yuanzheng New Energy. The buses will then be deployed in the city of Nanning in the Guangxi Province. The vehicles will be a part of a clean transportation initiative, which aims to lower emissions produced in the city. Emissions have been a growing concern in many Chinese cities, as smog is being linked to serious health issues among residents.
Fuel cell buses do not produce any harmful emissions and are very efficient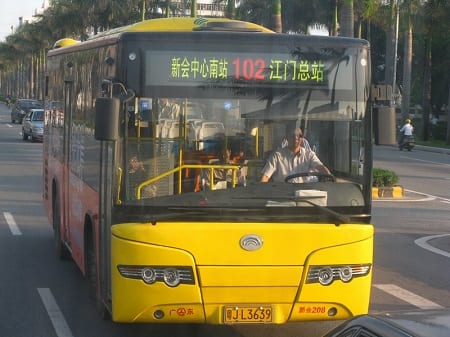 Like other fuel cell vehicles, buses equipped with hydrogen fuel cells operate using electricity. This electricity is produced through the consumption of hydrogen. The buses will produce no harmful emissions and will be very efficient in terms of fuel economy. Fuel cell buses are still relatively rare in China, but these vehicles are gaining popularity because of they are both environmentally friendly and efficient.
Ballard continues to find success in China
Ballard Power Systems has begun to establish a strong foothold in the Chinese market. Hydrogen fuel cells are becoming more popular in the country and Ballard is eager to meet any demand that emerges within the market. Breaking into the Chinese market will help Ballard make more progress on its efforts to successfully commercialize hydrogen fuel cells. Ballard is currently one of the few foreign companies that specialize in fuel cells that has managed to establish a presence in China.