MidAmerican Energy to focus more heavily on wind energy market
September 12, 2016
Utility plans to build new 1,000 turbine wind farm
Wind energy continues to see strong growth in Iowa. The state is among the leaders in wind power generation. Approximately 31% of the state's energy comes from its wind farms. This is set to grow, as MidAmerican Energy, one of Iowa's largest utilities, seeks to embrace renewable energy more aggressively. The utility has plans of generating all of its energy capacity through renewable resources in the near future. Wind energy will play a major role in the company's ambitious plans, as it has invested $3.6 million in a new wind farm called Wind XI.
Wind XI project to cost approximately $3.6 million
The Wind XI wind farm will be comprised of 1,000 turbines and will be capable of generating as much as 2,000 megawatts of electrical power. The wind farm is expected to finish construction at the beginning of 2017. Once completed, the wind farm will contribute to MidAmerican Energy's growing wind capacity. Wind XI will allow the utility to generate 85% of its energy production from wind alone. The new project may be an expensive endeavor, but MidAmerican Energy hopes to recoup its costs through several federal tax credits over the next 10 years.
Production Tax Credit to help utility recover costs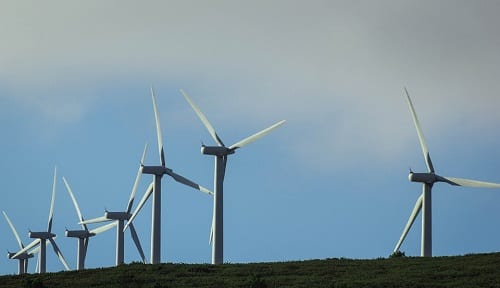 In the United States, the development of new wind energy projects is supported by the Production Tax Credit. This initiative provides financial support to developers and utilities interested in wind power. Over the years, the Production Tax Credit has been allowed to expire, which has had some impact on the overarching wind energy market. When the initiative has expired, investors were much more cautious in participating in the wind energy market. During these times, the market experienced a period of very slow growth, with development on projects stalling completely, if projects managed to survive at all.
Wind energy market set to see strong growth in coming years
Throughout the U.S., the wind energy market is expected to see strong growth in the coming years. This is partly due to the fact that federal lawmakers opted to ensure the continued availability of the Production Tax Credit. The wind energy market is becoming more attractive to investors, especially as more utilities, such as MidAmerican Energy, begin developing new wind projects in states with strong wind currents, like Iowa.