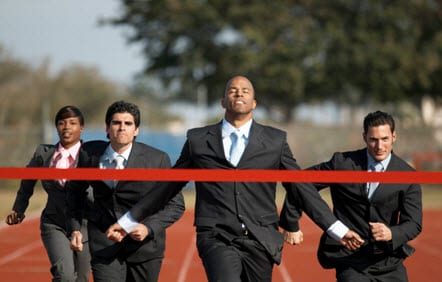 Ballard's hydrogen fuel cell production reaches new record
April 16, 2013

Hydrogen fuel cell manufacturing facility establishes new record
Ballard Power Systems, a leading developer of hydrogen fuel cells, has announced that its production facility in Tijuana, Mexico, has reached a new record high. Over the past several years, Ballard has been working to promote hydrogen fuel cells as a powerful and viable alternative to conventional energy systems. The company has found some success in certain industries and lackluster support in others. As renewable energy grows more popular, however, Ballard is beginning to attract more attention all over the world. Ballard has been seeing a sharp increase in the demand for its fuel cells recently.
Ballard sees growing demand for fuel cells
According to Ballard, the manufacturing facility produced 215 of the company's ElectraGen ME systems in the first quarter of this year, smashing the facilities previous record. The facility was first established in 2007 but Ballard did not assume management of the facility until January of this year. This is due to the acquisition of IdaTech, a developer of hydrogen fuel cells that now operates as part of Ballard's business structure. Like other facilities operated by Ballard, the facility in Mexico is subject to the stringent quality standards of Ballard in order to ensure that clients receive the best hydrogen fuel cells available on the market.
Ballard continues to work to ensure quality standards remain high
Higher demand for fuel cells means that production of these energy systems must be increased. In order to accommodate demand, Ballard has been making efforts to increase production without sacrificing its fabled quality. The company has been working fervently over the past several months to ensure that the Mexican manufacturing facility is well integrated into Ballard's structure and suggests that the recent record high in production rates is evidence that this process in going smoothly.
Hydrogen fuel continues to face several challenges
Ballard is one of the few companies in the fuel cell industry that is verging on profitability. Demand concerning hydrogen fuel cells has been on the rise, but that does not mean that these energy systems have won universal acceptance. Hydrogen fuel still faces significant challenges that involve issues concerning cost, efficiency, and the performance of fuel cells. These issues are not likely to be laid to rest in the near future.