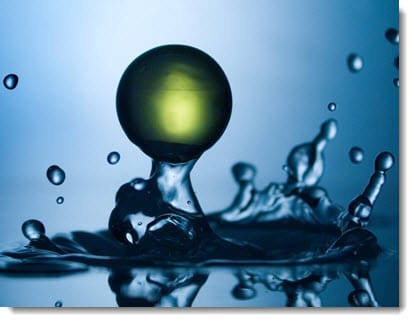 Biofuels to become a major source of energy in 2018
August 19, 2012
Report highlights the growing popularity of biofuels
Biofuels are becoming more popular around the world. Concerns regarding the potential effects of climate change, increasing oil prices, and the scarcity of resources, have caused biofuels to become a viable form of energy in a multitude of applications. A new report from Global Industry Analysis, a business intelligence and research firm, shows that the consumption of biofuels is poised to skyrocket in the coming years. The report highlights several factors that are contributing to this trend and provides some insight concerning these trends.
Potential problems with fossil-fuels could have countries seeking out other forms of energy
According to the report, the consumption of biofuels will reach $135 billion gallons by 2018. This is partly due to concerns regarding fossil-fuels. Political tensions in the Middle East are putting a strain on oil production and delivery. This has caused a modest increase in the cost of oil. The tensions have caused a fair amount of market volatility, wherein fossil-fuels are simply becoming more difficult to acquire and transport. The growing cost of oil is drawing attention to the dependency on oil some countries have. If this oil supply were to be cut off for some reason, these countries would experience an energy crisis.
New markets create promising opportunities for biofuels
Emerging markets are creating a powerful opportunity for biofuels to gain ground. In China, biofuels are becoming more widely accepted as a viable form of energy. Biofuels, as well as other forms of alternative energy, are beginning to be considered a feasible way to establish energy independence and provide some degree of energy security to countries that have long relied on foreign oil. The rate at which biofuels are growing in support is expected to have a positive effect on the global biofuel market.
Asian counties expected to play a large role in the future global biofuels market
In 2011, the global biofuels market was worth $83 billion, according to the report. The value of the market s expected to grow exponentially through 2018, with the U.S. and Brazil playing a leading role in biofuel production to a certain degree. Asian countries are expected to take over in terms of the production of biofuels in the long term as they become more accommodating of alternative energy.
Related article(s) and resources:
http://cleantechnica.com/2012/08/16/2018-global-biofuels-consumption-to-reach-135-billion-gallons-report-finds/?utm_source=feedburner&utm_medium=feed&utm_campaign=Feed%3A+IM-cleantechnica+%28CleanTechnica%29