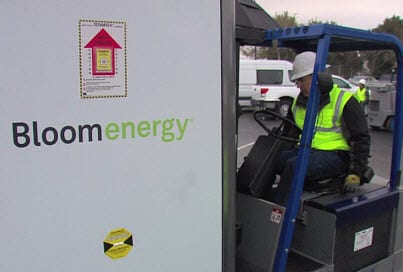 Bloom Energy breaks ground at new production facility in Delaware
May 2, 2012
Bloom moves into new facility after years of abandonment
Bloom Energy, a leading manufacturer of hydrogen fuel cells based in the U.S., has broken ground at a new power facility in Newark, Delaware. The facility was once a Chrysler assembly plant, but was closed down due to troubles with the economy. The facility had long been abandoned until Bloom Energy began showing interest in establishing a new power facility. The company will be installing new hydrogen fuel cells at the facility and it will serve as a valuable link in the Bloom's chain of production.
Demand for hydrogen fuel spurs need for increased production
The demand for hydrogen fuel is growing in the U.S. The federal government has begun sponsoring new projects that make use of fuel cells, which has lead to rising awareness of the technology. As companies become aware of the capabilities of hydrogen fuel cells, they are beginning to look for ways to incorporate the energy systems into their operations. Bloom, as well as other fuel cell manufacturers, has begun to acquire more customers due to this growth in demand.
Facility to play a vital role in Bloom's production chain
Bloom Energy's new facility is owned by the University of Delaware, which is leasing the land to the fuel cell manufacturer. The company believes that the facility will help double its production capabilities. This increase production capacity will help the company commercialize its fuel cells at a much quicker pace. Commercialization is considered a key factor in lowering the cost of fuel cells, which have often been criticized as being too expensive. As fuel cells begin to saturate the commercial market, Bloom Energy expects that consumers will respond well to falling prices.
Sleuth of new customers includes Delaware's Delmarva Power
The company has also announced a short list of new customers. These customers include Urban Outfitters, Delmarva Power, AT&T, and Owens Corning. Delmarva Power is one of the state's electric utilities companies. State officials have granted the utility company approval to consider the electricity generated by Bloom Energy fuel cells as contributing to compliance with new renewable energy standards. The fuel cells used by these new customers derive power from natural gas.