BOC to aid ITM Power in developing a hydrogen fuel infrastructure in the UK
April 12, 2016
BOC signs deal with ITM Power to supply hydrogen technologies and support
BOC, one of the largest providers of industrial gases in the United Kingdom, has entered into a deal with ITM Power, a developer of hydrogen fuel cells. Through this deal, BOC will be providing the hydrogen needed to power ITM Power's fuel cells that are being used in new passenger vehicles. BOC is a member of the Linde Group, which has been working to improve hydrogen infrastructure throughout the world. As a part of the Linde Group, BOC will make use of specialist knowledge concerning the development of new hydrogen stations.
New fueling stations will aid the adoption of fuel cell vehicles
ITM Power has a contract with Toyota, providing the automaker with the hydrogen and technology it needs to power its new vehicle, the Mirai. The fuel cell developer has plans to fund the expansion of the United Kingdom's growing infrastructure in order to ensure that Toyota's fuel cell vehicle finds success. This infrastructure will also support other automakers who plan to release fuel cell vehicles in the coming years.
BOC to install new  fueling solutions at ITM Power fuel stations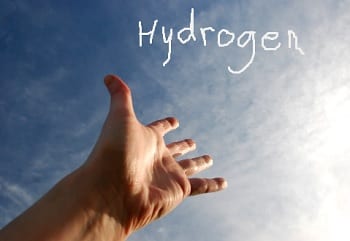 BOC will be help install new hydrogen compressors and other technologies at fueling locations being developed by ITM Power. The company plans to deploy eight new fueling stations in and around London in the coming months. The first of these stations is set to open to the public next month, with the second expected to open in July. These stations will help fuel cell vehicles find the support they need in the UK and may make these vehicles more attractive to consumers interested in clean transportation.
Lack of infrastructure limits consumer interest in fuel cell vehicles
Building new hydrogen fuel stations has proven to be a difficult and expensive issue. This has slowed the expansion of a hydrogen infrastructure considerably, which has also slowed the adoption of fuel cell vehicles, as many consumers believe that the necessary infrastructure has yet to take form. The Linde Group has developed more than 100 hydrogen fuel stations throughout the world and BOC is likely to benefit from this expertise.