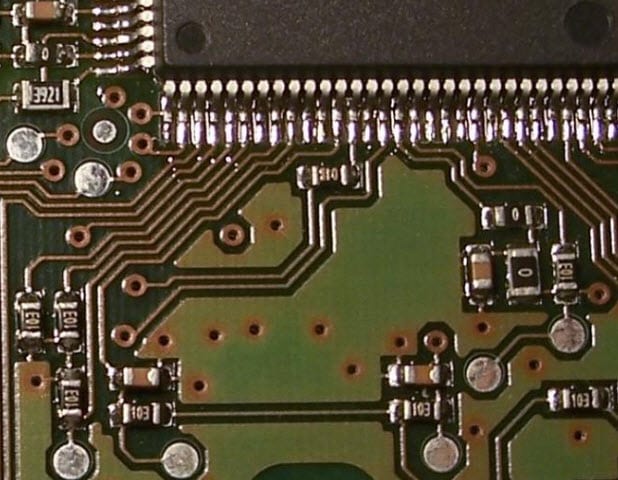 British scientists used printed circuit boards to create fuel cells
March 12, 2012
Scientists from the Imperial College London and the University College London have found a way to reduce the cost of hydrogen fuel cells.
Price has long been a detractor from hydrogen's appeal as a form of energy. Fuel cells, the machines that turn hydrogen gas into usable electricity, are notoriously expensive. They require costly components in order to operate, none of which are as high-priced as platinum. London scientists believe that there is no need for fuel cells to be so expensive, thanks to printed circuit boards.
Researchers believe that by replacing the heavy steel plates that are found in fuel cells with printed circuit boards, fuel cells could be made 30% less expensive.
The steel plates used for fuel cells act as conductors for electric currents. These plates are fundamental parts of fuel cell stacks, which are often used in residential energy projects. By replacing these plates with circuit boards, researchers have been able to reduce the size of fuel cell stacks, increase their performance and drop their price.
Printed circuit boards are very common in the world of technology; they are, essentially, in all electronics.
Because they are so common, they are incredibly inexpensive. Researchers say that fuel cells built in this way would be much more effective at their jobs than they are currently. Scientists from the universities have plans to release a prototype fuel cell using printed circuit boards in 2013. This fuel cell will be used to power a vehicle.