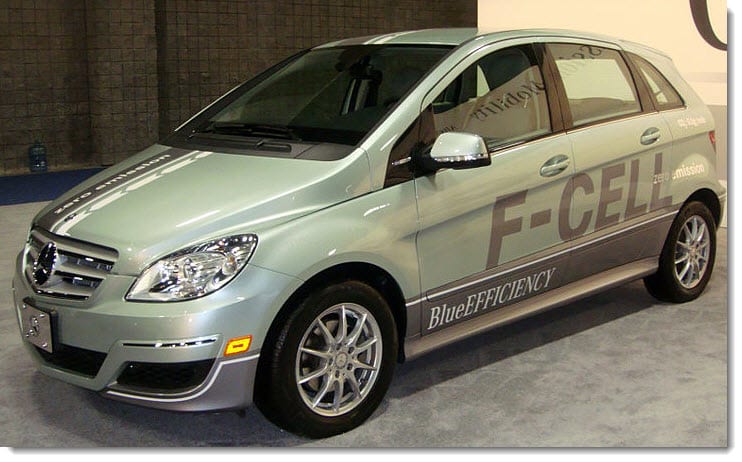 Mercedes-Benz B-Class F-Cell now available to the U.S. market
March 12, 2012
Mercedes-Benz has been spending the better part of two years promoting hydrogen fuel.
In 2010, the automaker embarked on a world tour, in which it took its B-Class F-Cell hydrogen-powered vehicle to various locations as a way to show off how viable fuel cells really are. Like most other automakers, Mercedes-Benz expected its vehicles to be released at some point in 2013, at the earliest. The company seems to be well ahead of schedule, as it has recently announced that its B-Class F-Cell is now available to the U.S. market.
The automaker claims that the B-Class gets 90 miles to the gallon and can travel more than 240 miles before needing to refuel.
The only byproduct of all that travel would be nothing more than water vapor and oxygen. Daimler, parent company of Mercedes-Benz, claims that the B-Class is everything that a consumer would expect of a high performance hydrogen-powered vehicle. Though the vehicle is available to the U.S. market, it is only available in a limited capacity. Mercedes-Benz does not plan to mass produce the vehicle until 2014.
The move from Mercedes-Benz may be pre-emptive, as most of the U.S. does not currently have a hydrogen fuel infrastructure capable of handling a large number of hydrogen-powered vehicles.
As such, Mercedes-Benz is only making 70 B-Class vehicles available for lease, all of which can be found in California, the only state which has an infrastructure able to support the cars. The B-Class joins Honda's FCX Clarity as the only other hydrogen-powered vehicle currently available to U.S. consumers.