California and Mexico join together to fight climate change
August 1, 2014
Governor Jerry Brown to travel to Mexico to strengthen existing partnership
California Governor Jerry Brown is set to make a trade mission to Mexico in the coming week, accompanied by some 90 delegates from the state's public and private sectors. The mission will focus on issues relating to climate change, environmental protection, the economy, and renewable energy. The meeting between state and government officials could have a major impact on the action both California and Mexico take on climate change and energy.
Mexico and California intend to tackle the issue of climate change in the coming years
Mexico's president, Pena Nieto, has taken steps to make climate change a major priority for his country. A changing climate is putting more pressure on the country's natural resources. Agriculture and water supplies are suffering due to prolonged drought and similar conditions are being experienced in California. In California, policies focused on cutting carbon emissions have been enacted and the state has begun partnering with various countries throughout the world in order to reduce the consumption of fossil-fuels and promote renewable energy.
Partnership will focus on climate issues and the adoption of renewable energy
The governments of California and Mexico have entered into a Memorandum of Understanding in order to address the ongoing issue of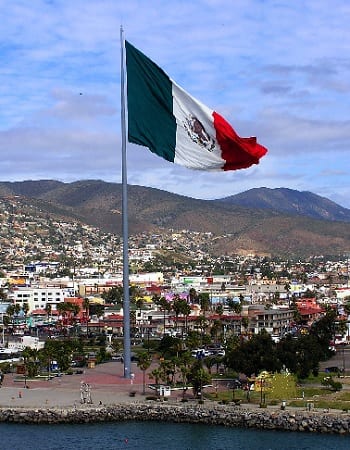 climate change. The partnership commits both parties to measure, monitor, and take steps to reduce the production of green house gases. California is focusing heavily on the transportation sector to reduce emissions, promoting the adoption of electric vehicles. Mexico has been relatively slow to embrace clean transportation, but has e
xpressed a strong interest in clean fuel and vehicles. Its partnership with California could accelerate Mexico's clean transportation plans.
Solar power may receive significant focus from California and Mexico in the coming years
The partnership between California and Mexico will also be focused on the adoption of renewable energy. Solar power is likely to receive a great deal of attention from both parties in the coming years, as both California and Mexico are geographically situated to take advantage of the ample sunlight that they receive on a nearly year-round basis.