California reaches milestone in sale of electric vehicles
September 12, 2014
Clean vehicles are gaining momentum throughout California
California has reached a significant milestone in the sale of electric vehicles. More than 100,000 electric vehicles have now been sold throughout the state, according to the Plug-In Electric Vehicle Collaborative. The organization has been working alongside the California Air Resources Board to keep track of the number of clean vehicles sold in the state. These vehicles include battery electrics, plug-in hybrids, and hydrogen fuel cell vehicles.
State continues to show strong and aggressive support for clean transportation
California has become one of the most active clean transportation markets in the world. The state has several initiatives in place that are designed to support the adoption of electric vehicles and bolster the state's clean transportation infrastructure. Battery electrics currently receive the majority of the state's support, but California has also been investing in fuel cell vehicles quite heavily recently. The state has plans to have more than 100 public hydrogen fuel stations operational within the near future.
Fuel cell vehicles are still rare in California, but that may change in the coming years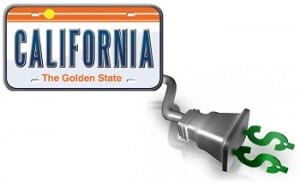 Conventional electric vehicles are somewhat common throughout California, but fuel cell vehicles are rare. Vehicles equipped with fuel cells still run on electricity, but this electrical power is generated by the consumption of hydrogen fuel. Fuel cells must consume hydrogen in order to operate, similar to how conventional vehicles need petroleum. One of the drawbacks of fuel cell vehicles is that they do not have the support of a comprehensive fuel infrastructure.
Consumers likely to continue favoring conventional vehicles over electrics for some time
There are more than 13 million registered vehicles in California, so the milestone in electric vehicle sales represents a modest victory for clean transportation. As these vehicles become more efficient and less expensive, sales are likely to continue growing. State incentives will help bolster sales in the coming years and the introduction of a new generation of fuel cell vehicles may win support among the state's drivers. For now, consumers are satisfied with conventional vehicles and a relatively small number of people have plans to purchase a zero emissions vehicle.