California solar energy systems set a new power generation record
July 19, 2016
Large-scale projects help California reach a new energy milestone
Utilities in California have managed to break their old solar energy generation record last week. The California Independent System Operator (ISO), the state's largest energy grid operator, announced that the energy produced by large solar energy systems was enough to power 2 million homes. The Solar Energy Industries Association has praised the milestone, which has further shown that California has established itself as a leading market for solar power. The state's solar capacity and generation is expected to grow as more large-scale projects come online this year and in the years to come.
8,030 MW of power generated through large-scale projects last week
On Tuesday last week, ISO recorded some 8,030 megawatts of electrical power being produced from solar sources. This is more than double the amount generated during the state's best solar day in 2014, which saw approximately 2,000 megawatts produced in a single day. This is a milestone for large-scale solar energy systems, which are typically operated by Californian utilities. The milestone does not account the electrical power generated by household systems or smaller projects that are located throughout the state.
Smaller utilities also generate power from solar energy systems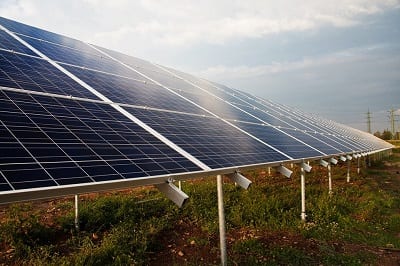 Not all utilities operate large-scale solar energy systems. The Sacramento Municipal Utility District does not have such an solar power system in place. The utility does, however, generate approximately 250 megawatts of power through solar sources. With all solar energy systems combined, California has the potential to generate more than 14,000 megawatts of electrical power. This has made the state the leader in solar power throughout the United States.
California remains the leading force in the solar market
Solar energy has grown aggressively throughout California, largely due to government incentives and the falling cost of photovoltaic technology. Energy developers have found it relatively easy to bring their solar projects to the state and California has invested heavily in solar power over the past few years. Most notably, solar power has become especially popular within the residential sector, where homeowners want to save money on their energy bills by taking advantage of clean power.