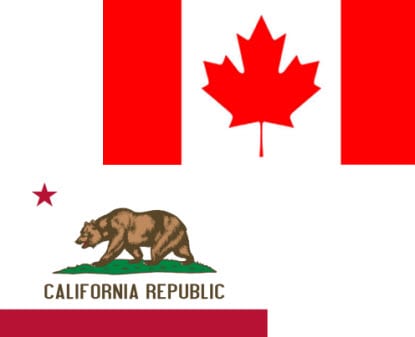 Canadian government launches new alternative energy initiative in California
October 3, 2011
As part of its unceasing pursuit of alternative energy, the Canadian government has officially launched the Clean Technology Accelerator program.
The program is based in California and will provide technology companies specializing in sustainable fuels with access to resources that could quicken the pace of research and development. The program will also allow Canadian companies interested in alternative fuels to test their products in the Californian market, which is hungry for all things sustainable.
One of the aims of the Clean Technology Accelerator program is to encourage new businesses to adopt clean energies. The program will also create jobs in both Canada and California as research positions open up and as more companies begin to make the transition toward alternative energy.
Companies participating in the program will receive a wealth of benefits provided by the state of California and the Canadian government that will allow them to successful develop environmentally friendly practices and develop clean technologies.
The need for alternatives to oil has never been more apparent. As the world's supply of oil diminishes, more governments are beginning to take alternative energy seriously. Canada has long supported alternative energy but has only recently begun to invest in new technologies and research into renewable fuels. Canada's new initiative may help the U.S. come to terms with its rocky past with alternative energy by showing how commercially viable such fuels can be.