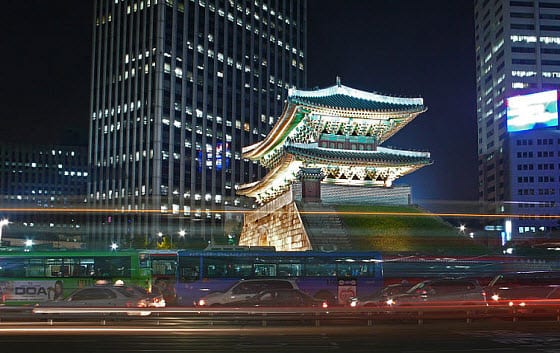 Carbon trading initiative gets boost in South Korea
October 21, 2012
Government announces new emissions targets to assist in carbon trading initiative
The South Korean government has announced that it will be increasing its emissions reduction target for 2013. The country has been growing stronger as an advocate for clean energy and has taken strides to reduce the carbon emissions it produces in an effort to improve the environment. The government is set to launch an ambitious carbon trading initiative in 2015 and wants to push for a significant drop in harmful emissions before carbon trading starts in that year.
New emissions reduction targets double what they were last year
The Ministry of Knowledge Economy notes that the new emissions reduction target will mostly affect industrial businesses and those in the energy sector. In 2012, the South Korean government announced that these businesses would have to reduce the carbon emissions they release into the environment by 1.4%. Now, the government is calling for these businesses to cut emissions by 3% by 2013. The move is expected to help improve the health of the country's environment, but could also make it a more competitive force in the growing carbon exchange market.
South Korea aims to be a strong presence in carbon trading market
Several countries all over the world are adopting cap-and-trade schemes that will put severe limitations on the carbon emissions businesses can produce. Companies will be allotted a certain amount of carbon credits, which represent that company's ability to produce emissions. The more credits a business has, the more carbon dioxide it can release into the environment before facing harsh government intervention. South Korea is keen to establish a strong presence in the carbon trading market and hopes that its new emissions reduction initiative will accomplish this goal.
Large businesses will feel brunt of government scrutiny
The 3% emissions reduction target actually changes depending on the size of the companies operating in South Korea. Larger companies will see higher targets, with smaller businesses either being ignored by the initiative or encouraged to participate in a limited capacity. The largest businesses in South Korea are being scrutinized by the government, which is working to ensure these companies participate in the carbon trading initiative to be launched in 2015.