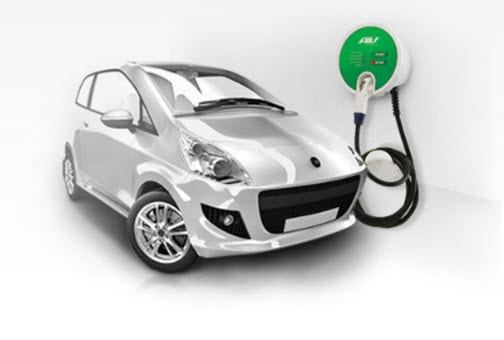 AeroVironment announces new charging station for electric vehicles
October 21, 2012
AeroVironment makes charging stations portable
Though much of the auto industry's attention is being consumed by hydrogen fuel cells, electric vehicles that run on batteries are still growing in popularity amongst consumers. This growing popularity is leading to increasing demand for electric vehicle charging stations, a demand that AeroVironment, a leading manufacturer of unmanned aircraft systems, is happy to oblige. The company, though specializing in technology for aircraft, has announced the development of a new, portable electric vehicle charging station made specifically for private use.
New charging station an expansion on existing product line
The new, portable charging station is called the EVSE-RS Plug-In, and is actually an expansion of the company's EVSE-RS charging stations that are made for homes. These home chargers have proven somewhat popular with electric vehicle owners as they provide these drivers with a guaranteed place to charge their vehicles. The portable variant will be able to plug into any 240-volt outlet and will be able to charge a vehicle using the electricity that it draws from there.
System comes at a relatively high price
AeroVironment notes that the portable charging station is easy to install and does not need to be hardwired into a home's energy structure. The station can be moved easily as it is self contained. The device is equipped with several safety features to mitigate the potential for disaster. Those interested in a portable charger for their electric vehicles will have to pay approximately $1,000 for this station, but this is not necessarily the most unattractive aspect of the system.
Electric vehicles still take hours to charge
As with other electric vehicle charging stations, the portable one from AeroVironment needs a few hours to charge a vehicle's lithium-ion battery. Given that most electric vehicles have a limited range, this could be a problem for people that rely on their electric vehicle for work or errands. Unlike traditional vehicles that can be refueled in a matter of minutes, an electric vehicle must be left to charge for several hours, lest the drivers is willing to risk running out of electrical power during their travels.